This fall has been replete with revelations of sexual misconduct. In some cases, these have been new revelations such as those leveled at actor Kevin Spacey and producer Harvey Weinstein. The spirit of Bill Clinton seems to hover over not only Washington but also Hollywood. They are his soulmates, although they have nothing like his ability to avoid prosecution.
Anthony Weiner is back in the news, although the offenses for which he has been convicted have been well-known for over a year. He represents a mix of offenses. He is also the now estranged husband of Hillary's closest confident, Huma Abedin, and it is alleged that he had classified and other confidential government documents on his notebook computer. This guy is an utter mess. The Democrats deserve him.
Anyway, Mr. Weiner is on his way to prison for his sexual offenses. The guy is a first-class creep, engaging in sexually-explicit texting with underage girls. While one might wonder what on Earth these young girls found appealing about Weiner, the responsibility for such illegal conduct remains with the adult. Although he might not act like or seem like much of an adult, Weiner is the guilty party, so off to jail he goes.
"Former Rep. Anthony Weiner reported to prison Monday to begin a 21-month sentence for sexting with a 15-year-old girl.
"Weiner is being held at the Federal Medical Center Devens in Massachusetts, a Bureau of Prisons spokesperson said.
"The facility in Ayer, about 40 miles (64 kilometers) west of Boston, has over 1,000 inmates at the medical center and over 100 more at an adjacent minimum security satellite camp. It's the same prison that once housed Boston Marathon bomber Dzhokhar Tsarnaev."
It sounds like his prison sentence will avoid "hard time." In other words, he might be getting off easy. Perhaps there was the concern that if he were sent to a more traditional prison, he might get the the daylights kicked out of him.
Turns out, Weiner has been very active in texting females. "Amid a sexting controversy involving women, the New York Democrat resigned his U.S. House seat in 2011 only to have new allegations doom his 2013 run for mayor."
That these guys persist in running for office when they know they are guilty of the crimes for which they are being pursued by prosecutors is a continuing source of amazement. Their gall must know no limits.
"At sentencing in Manhattan federal court, Weiner attorney Arlo Devlin-Brown said his client likely exchanged thousands of messages with hundreds of women over the years and was communicating with up to 19 women when he encountered the teenager."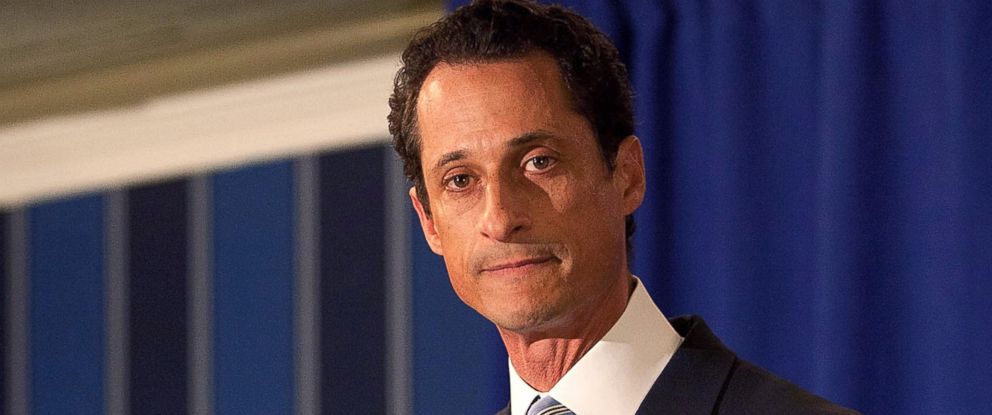 Why did his attorney make that statement? Was he trying to imply that Weiner was texting hundreds of adult women, and this 15-year old just happened to get caught in the mix without any intent on the part of Weiner to get hot and heavy with a teenager in a text conversation?
Weiner said he is a very sick man. Again, that sounds like an appeal for leniency.
Anyway, he's not going to be doing much texting for the next two years. And his political career is hopefully over.
What else can be said? What a creep.
Source: Fox News