The IRS is an independent collection agency of the Federal Reserve Bank and is not part of the federal government despite having the word "federal" in it's name, and sometimes, it can be used for nefarious purposes.
Back before the 2012 presidential election, Barack Obama weaponized the IRS to target conservative groups who opposed him, such as the TEA party, by preventing them from being able to obtain their requested non-profit status as well as keeping them tied up with unwarranted audits of their organization's finances.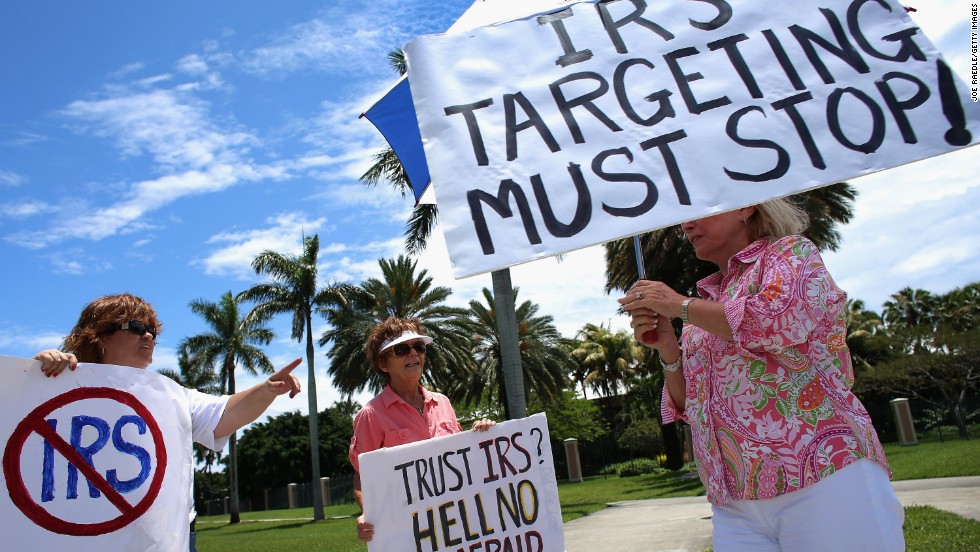 When Barack Obama's IRS Commissioner, John Koskinen, refused to resign last week in the aftermath of his underhanded treatment of those conservative non-profit organizations, Congressional Republicans announced their plans to ask Attorney General Jeff Sessions to launch a full blown investigation into the IRS targeting scandal.
From The Washington Free Beacon:
House Republicans Peter Roskam (R-Ill) and Kevin Brady (R-TX) have just submitted an official request to Attorney General Jeff Sessions and the Department of Justice, asking that a new investigation into the IRS targeting scandal be launched immediately. This is welcome news because American patriots have not forgiven nor forgotten Obama's treasonous crimes which included the weaponizing of government agencies for political purposes.
Watch the Fox News recap of the IRS Commissioner getting caught in a lie regarding the illegal destroying of evidence against him:
Breitbart reported:
[t]he IRS started targeting conservative non-profit groups in 2010 and withheld their tax exempt status before the 2012 presidential election. In 2013, Lois Lerner, who was responsible for the IRS department granting tax-exempt status to non-profits, admitted during an American Bar Association meeting that conservative groups were targeted for their political ideologies. Lerner blamed the targeting on lower-level employees, and later that same month, she refused to testify about the scandal in front of the Oversight and Reform Government House Committee.
Following Lerner pleading the 5th to save her skin, the House Ways and Means Committee sent a letter to Obama's DoJ referring Lerner for criminal prosecution in 2014. During that sham investigation, Obama infamously said that there was not a "smidgeon" of corruption at the IRS. The following year, the DoJ announced that they would not bring criminal charges against Lerner or anyone else for that matter. American conservatives had been successfully targeted by the Obama administration through the IRS with not a single repercussion.
Now with Lerner out of the way and John Koskinen running the place, he went out of his way to snub Congressional Republicans by refusing to resign. In fact, he even threatened to find some new way to come back into federal work after he "retires" in November. Thankfully, Republicans are not cow-towing to Koskinen, and hopefully this new investigation will force him out.
It is way past time for members of Obama's entrenched "deep state" government be brought to justice for using their positions to subvert the political process. What Barack Obama did is the stuff that tyrannical dictators are made of and we cannot afford to have another president do what he did if we hope to hang onto any semblance of freedom!
Hopefully, Trump will clean out this mass of corruption. before they can do any more damage!
Source: Mad World News