The "pure evil," as President Trump termed it, that was turned loose in Las Vegas is all but impossible to come to terms with. Those who have any sense of empathy at all recoil at the amount of anguish being experienced by those directly impacted by this disaster. Their suffering is intense.
As law enforcement starts to put together the pieces of this horrid crime, we learn a bit more about this murdering lunatic and his associates. Put bluntly, is it possible that anyone else knew about his plans or could have even suggested that he might be a danger to others as well as himself? If so, such persons have a lot of explaining to do.
It turns out that Mr. Paddock had a girlfriend who was in the Philippines when the killing happened. While she is not directly responsible for what Paddock did, it would be interesting to learn what this girlfriend, Marilou Danley, knew about Paddock and any plans or propensities he might have had to commit mass murder. Hence, on her return to the U.S., Danley was met by federal agents at the airport in Los Angeles in order that she might be questioned.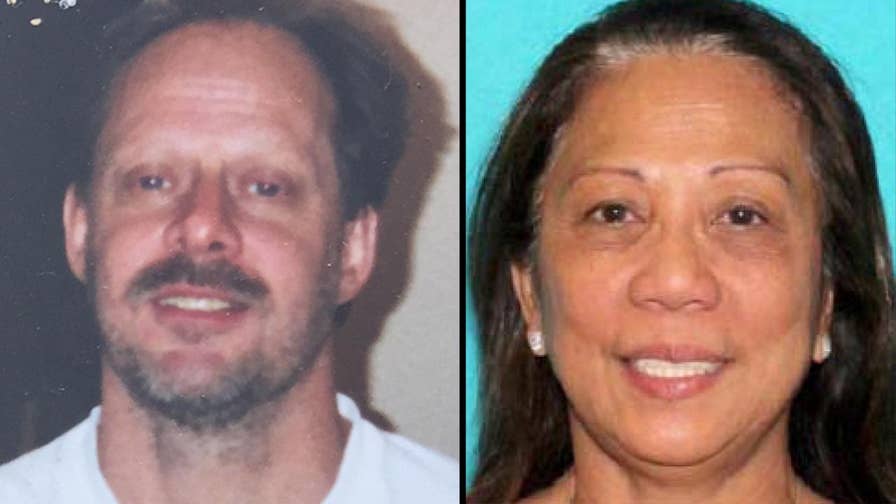 "The girlfriend of alleged Las Vegas shooter Stephen Paddock returned to the United States from the Philippines late Tuesday night as Federal Bureau of Investigation (FBI) agents met with her at the airport.
"Marilou Danley, 62, was in the Philippines at the time of the shooting — Paddock reportedly wired $100,000 to the Philippines the week before he went on the deadliest shooting rampage in U.S. history although it is not clear whom the money went to, NBC News reported."
Immediately, this story takes a strange turn. To whom was that money sent and why? It seems obvious that his girlfriend's presence in the Philippines at the same time the money was wired cannot be a coincidence. So we have those questions screaming out for answers.
Marilou Danley was married for 25 years to a man by the name of Geary Danley. There are some interesting aspects to this relations as well as Mr. Danley appears to be an avowed leftist.
"Shortly after the shooting in Las Vegas started, Facebook removed Marilou Danley's supposed account, which was linked to Geary Danley's account.
"Geary Danley's account shows that he 'likes' the following pages: Rachel Maddow, Organizing For Action, Progressive Day, Anti-Trump Army, Thank You Obama, Not My President (features a photo of Trump), Bill Maher, Trump 101, Fight Trump, Proud To Be A Democrat…" And those are just for starters.

We will never be able to know what thoughts were going through Paddock's mind as he planned and committed this incredible atrocity. But we can learn about him through others. And this is not just morbid curiosity.
As attention is focused on how to remain a free country and prevent such massacres, learning everything possible about Paddock is an obvious place to start. And his girlfriend is an obvious person to question thoroughly. Perhaps she is innocent of any knowledge of Paddock's plans, but she can give insight into the life and the thinking of her boyfriend.
How many more like Paddock are out there, and are there any outside influences pushing such individuals to go on killing sprees? Just asking those questions is troubling. Getting the answers might even be worse.
Source: Daily Wire