Those of us who were fortunate enough to attend college often had parents who worked and saved so we could attend. Many of us worked part-time to supplement those funds, or to add to our student loans if our parents were unable to help. In some cases, we might have had scholarship funds. But even that money was often dependent on keeping high enough grades.
None of this was easy. At least not for those of use who didn't have wealthy parents who could just write the checks and never miss the money.
However, there is now a new method to finance attending college, especially a well-known private university. That method is very simple. Just demonstrate that you are an illegal alien and Emory University will allow you to attend for free. No, this is not a sick joke. Yes, we are living in an upside-down world.
"Emory University in Atlanta, Georgia, has announced that they will fund '100 percent' of financial aid packages for students that are in the country illegally.
"Although international students are expected to pay full tuition, undocumented undergraduate students at Emory will have '100% of demonstrated financial need' covered by the university.
"'Emory meets 100% of demonstrated financial need for undergraduate Undocumented Students (with or without DACA) who are admitted as first-year, first-degree-seeking students, and who graduated from a U.S. High school through a combination of grants and scholarships, institutional work study (DACA students only), and institutional loans. Undocumented Students without DACA status may receive an institutional loan in place of the typical work study award,' the university's website states."
Would it be considered rude to state that those students who are U.S. citizens and have to pay to attend Emory are a bunch of suckers?
"International students, who are not afforded the same aid privileges as undocumented students, will be forced to foot a $70,000 per year tuition bill if they wish to attend the prestigious Georgian university."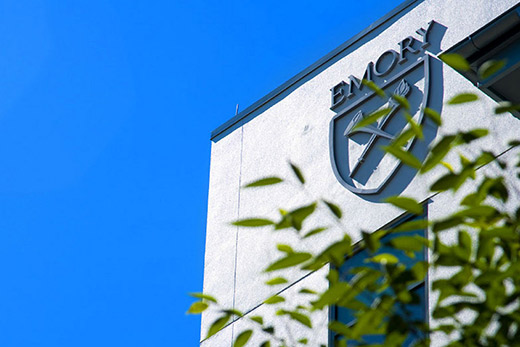 If these international students who are not illegal aliens and who are being asked to pay $70,000 to attend Emory are not intelligent enough to tell Emory to go take a hike and take their funds elsewhere, then they are probably not intelligent enough to attend a rigorous university. Or they have just been incredibly duped.
The United States is blessed to have many fine universities. The solution to this problem is simple. Every student who is asked to pay tuition at Emory should just quit and transfer to a university that hasn't gone completely berserk. You'll be just fine at another college.
Then Emory can simplify matters and do away with the part of its administration that deals with tuition payments since they will no longer be bothered with collecting any.
Source: Breitbart
Deprecated
: Function get_magic_quotes_gpc() is deprecated in
/home/americanconserva/public_html/wp-includes/formatting.php
on line
4798