Mr. Obama has made it clear that he does not plan to go into retirement like other past presidents. He intends to be actively involved in political matters, working to advance his left-wing agenda that is being decimated by President Trump with some occasional help from congressional Republicans.
However, Mr. Obama's involvement in political and governmental matters post his presidency might not turn out to be exactly what he desired. Instead of leading some sort of new liberal movement, he might find himself on the defensive as scandals that had their origin during his presidency begin to touch Mr. Obama himself. A leader might be expected to take responsibility when appropriate, but don't expect that from Barack Obama.
Former Obama administration official Samantha Power will testify before Congress about the "unmasking" scandal. This would be where names of Trump associates that were redacted from the transcripts of conversations collected by intelligence agencies were revealed to Ms. Power. The act of unmasking itself is not illegal. However, it can be used for illegal purposes. Depending on what Power has to say, Mr. Obama could be implicated in this scandal with legal ramifications for the former president.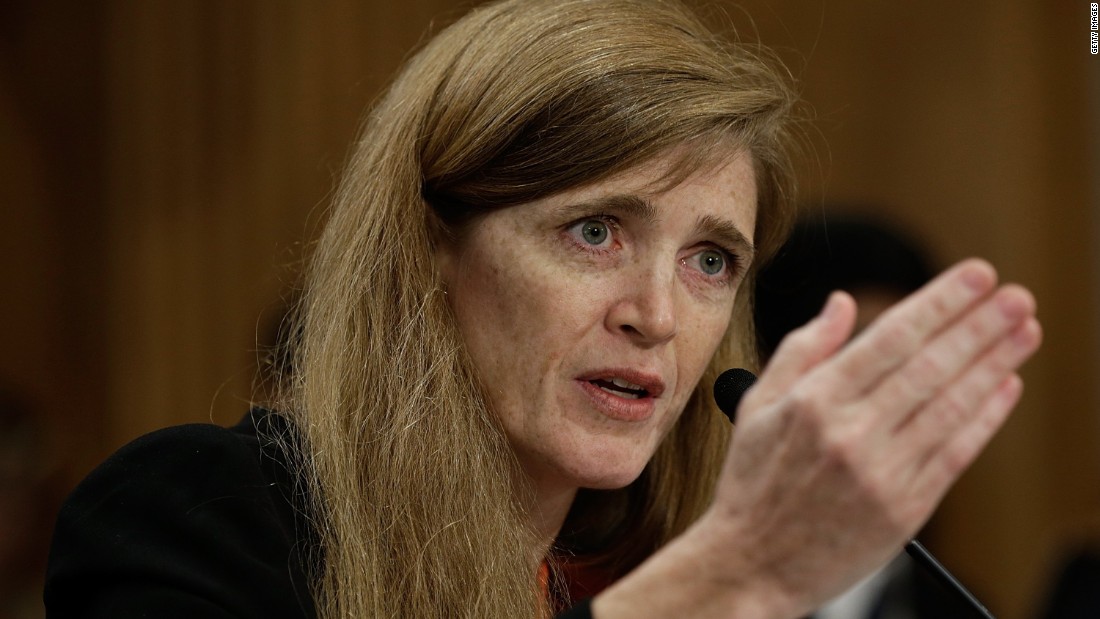 "Power is among the Obama administration figures who made requests to identify Americans whose names surfaced in foreign intelligence reporting, known as unmasking.
"As reported by Fox News last month, sources have said Power was unmasking at such a rapid pace in the final months of the Obama administration that she averaged more than one request for every working day in 2016."
She was very busy with this project.
It's difficult to imagine or accept the notion that she acted on her own initiative without some direction from those up the chain of command. This might include the president himself who was very eager to see that Donald Trump did not win the White House. The question then becomes one of who gave the orders and with whom might Ms. Power have shared any of this information.
This questioning before Congress will be held behind closed doors due to the sensitive nature of the materials to be discussed. House investigators will participate as no doubt will some members of the House.
Whether or not Ms. Power did anything illegal, the question that must be raised is whether she will reveal anything that will implicate others, including Mr. Obama, in any illegal acts. It is unlikely she would do such a thing on her own initiative, however congressional investigators can get very persuasive. And if Ms.Power sees herself as potentially in trouble, she might decide that cooperating is a good idea.
Mr. Obama was no example of virtue, his claims early on that he would run an honest and transparent administration not withstanding. Did he commit any illegal acts for which he stands a chance of being prosecuted? That is unknown at this point.
However, just the threat that he might be headed for legal trouble could be enough for him to reign in some of his plans for being on the national stage in his retirement. He may just decide that fading from the public eye might not be such a bad thing.
Source: Fox News