Obamacare is falling apart as we watch. So poorly written and ill-conceived was the legislation that it began to deteriorate even before the president for which it was named left office. No wonder then House Speaker Pelosi insisted on passing this fiasco-in-waiting with all dispatch. What is somewhat amusing is that this is a Democrats' mess that even the Democrats could not fix.
Unfortunately, Republican leadership in Congress has not done much better. At least they have not made matters worse, but they clearly failed to "repeal and replace" the legislation when given the chance. This is especially inexcusable in that they had the time to have suitable legislation ready to go. It's not like the initiative to give Obamacare the deep-six should have come as a surprise.
President Trump is not the Congress, but he does have considerable leeway when it comes to signing executive orders to accomplish at least part of what Republican leaders in Congress have failed to do, that being the dismantling of Obamacare. He now is reported to have an executive order ready to go to end the hated "individual mandate." We shall see if Republican leaders such as Speaker Paul Ryan can get this job done via the tax bill. If he fails, President Trump will be ready.
"The Trump administration has prepared an executive order that would unravel Obamacare's individual mandate, but has put it on hold to see whether repealing the penalties for going uninsured might be included in the Republican tax bill instead, a GOP senator told the Washington Examiner. President Trump decided to delay the executive order after Sen. Tom Cotton, R-Ark., pushed for the inclusion of the individual mandate repeal in the tax bill, and has been supportive of its inclusion in statements he has made on Twitter.
"After initially declining to comment on the senator's statements, a White House official pushed back on the claims, saying the administration's position is that Congress should resolve the issue.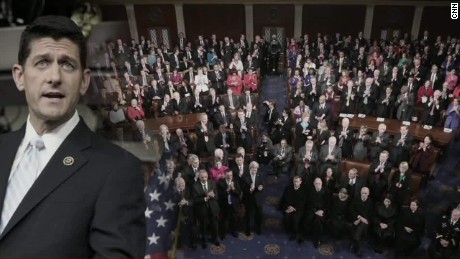 "'Pursuant to the President's January EO on Obamacare, we are always looking for ways to provide relief from Obamacare,' the White House official said. 'The long-standing issues with the mandate would be best resolved legislatively.'"
This is obviously Congress' job. Republicans were elected on a platform that included the repeal and replacement of Obamacare. That Republican leadership has failed to get this done is a testimony to either their incompetence or their disloyalty to those who elected them. In either case, failure is unacceptable, and if that happens, they are without excuse.
In other words, if Ryan and McConnell cannot get this provision eliminating the Obamacare individual mandate into a tax bill that passes both houses of Congress, they should both resign and let others take over.
It is disgraceful for President Trump to have to carry the water for the so-called Republican Congressional leadership. There are these things called Republican primaries. If Republicans in Congress turn out to be the RINOs of which they are suspected, Republican voters need to solve the problem at their next opportunity.
Source: Washington Examiner