Humans are capable of not only violent, but also some very sick forms of behavior. Our society has become more condoning of deviancy, yet some areas are still out of bounds – and illegal. At least so far. Let's hope they remain that way.
The internet is a communications medium that is amoral. Like so many other things, it's the use to which it is put that determines the value, or lack thereof, that attaches to internet communications. That it has been a transforming power in our world is undeniable. That we've benefited much from this technology is also obvious. Yet there will always be those who will use a tool for nefarious, and even wicked purposes. The internet is not immune to such problems.
While the net has not created evil, it has certainly made it possible for those with deviant interests to link up – people who would never have had the opportunity to find and share with each other. One especially despicable example of such sharing would be child pornography. In that vein, former "Glee" actor Mark Sailing has pleaded guilty to possession of child porn, and looks to be spending about four to seven years in prison as a result.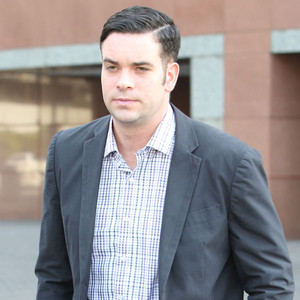 "Former 'Glee' star Mark Salling stuck a plea deal Wednesday in his child pornography case, according to documents obtained by Blast.
"The 35-year-old actor pled guilty to possession of child pornography involving a prepubescent minor and has agreed to serve four to seven years behind bars for the crime."
He certainly aggressively pursued his perversion: "The actor was arrested in December 2015 after investigators said they found thousands of images and hundreds of videos depicting child pornography on computers and thumb drives that belonged to Salling."
Abusing and stealing the innocence of a child is horrific enough. But when one enters a network to share that material, it indicates an utterly callous attitude toward the damage that has been done to these little kids. Mr. Sailing will depart for prison as he should, utterly disgraced. And he will leave prison a convicted sex offender with all the restrictions and indignities that attach to such a status.
There is obviously a very dark side to the web with some very shadowy and ominous characters stalking young people and the elderly alike. It's never pleasant to learn of such things. If there is a bright side to this story, one pervert is now off-line, and it is just possible that a trail might have been left back to those who created this detestable material in the first place.
Let us hope that is the case.
Source: Daily Caller
Deprecated
: Function get_magic_quotes_gpc() is deprecated in
/home/americanconserva/public_html/wp-includes/formatting.php
on line
4798