In their first attempt to repeal and replace Obamacare under Paul Ryan's tutelage, the Freedom Caucus shot it down over many reasons.
Because of Ryan's unwillingness to gather his House Republican flock together, he had to pull the Obamacare bill from the floor to avoid any further embarrassment. This happened only weeks ago. And it crushed Americans who were looking for positive change!
In another attempt to remake healthcare that Republicans will approve, Speaker Paul Ryan is assuring us that "the Republicans are very close to a compromise on healthcare." Or is this a desperate plea to keep conservatives happy?
The Washington Examiner reported:
House Speaker Paul Ryan said Republicans are "very close" to getting a breakthrough on legislation to repeal Obamacare even after rowdy town halls during the Easter recess sparked more opposition among Republicans.
Lawmakers are "negotiating finishing touches" on a compromise, Ryan told the London think tank Policy Exchange during an overseas trip Wednesday.
"We have a system that is in dire need of reform," Ryan said, referring to Obamacare.
Since lawmakers adjourned for recess nearly two weeks ago, talks have been continuing among conservatives and centrists to let states opt out of some Obamacare insurer mandates. Conservatives in the House Freedom Caucus want states to be able to opt out of requirements for insurers to provide essential health benefits and abide by price controls that prevent them from charging sick people more.
However, centrists are against easing the mandates because of concerns about affordable coverage for people with pre-existing conditions. Recent raucous town halls haven't helped sway centrists to get on board.
Right Wing News added:
It sounds like the Freedom Caucus is in control of the conversation right now, which I find much more promising. And although if I got my way, we would only repeal this behemoth and let the free market take it from there, if it is replaced with something that at least resembles conservatism, I will take it at this point. Premiums must go down and we should be allowed to cross state lines for insurance.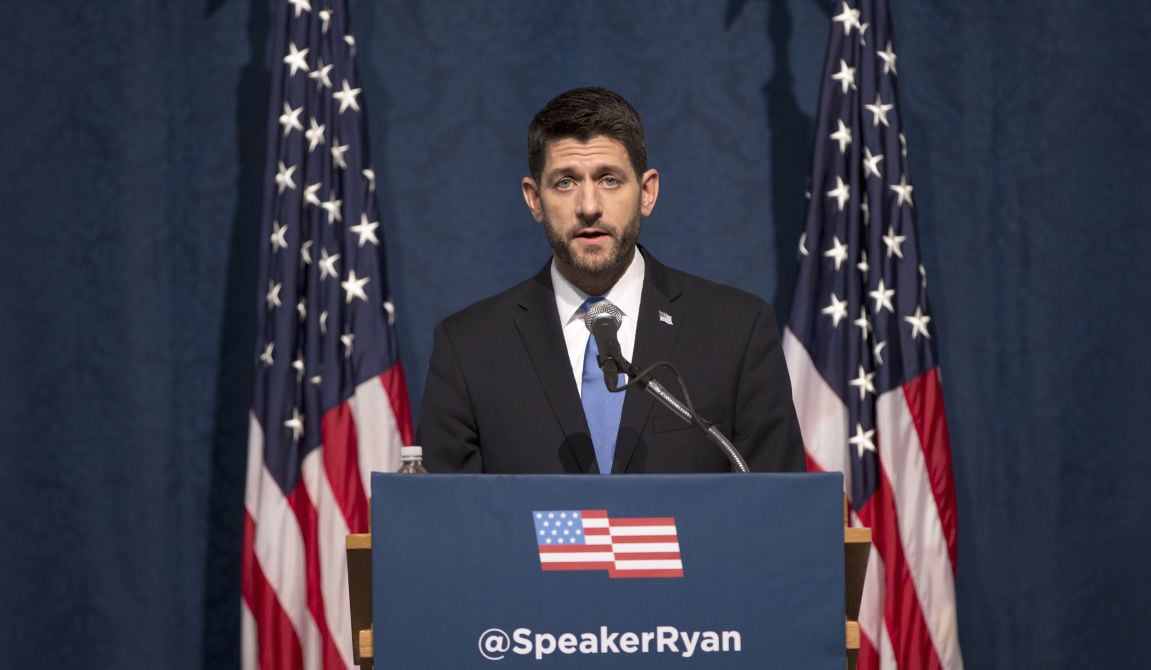 "We are in the midst of negotiating sort of the finishing touches, because our members want to make sure we lower premiums, that a person that is buying health insurance has a lot of choices and actually has transparency in that they know what things are going to cost before they buy them," Ryan continued.
According to Ryan, Congress needs to "step in front of the crisis" before premiums continue to skyrocket and options for care become more limited. He noted overhauling the healthcare system has not been easy, adding they want to ensure people have access to affordable plans and those pre-existing conditions remain covered. That makes me cringe… Republicans should not be doing entitlements or welfare, but that's where we are. I just hope we can live with the result.
In my opinion it would be much better to simply repeal Obamacare altogether and each America, through the use of free enterprise and capitalism, determine policies and prices with limited federal guidelines to go on, rather than try to ween us off welfare healthcare slowly and drag it out for months or even years.
The longer we're stuck with it, the harder it will be to get rid of!
Source: Right Wing News