President Trump has been on the receiving end of much slander and attacks from the mainstream media as a whole in their dogged attempts to pin an impeachable offense on him. So far, they've come up with a huge goose egg. As in, ZERO evidence to substantiate allegations of any wrongdoing on his part.
Trump's lawyer, Jay Sekulow, has been saying that Trump is not under investigation by Special Counsel Robert Mueller. However, Mueller's research has opened up a whole new can of worms for other well-known celebrity politicians by suggesting they are guilty of punishable crimes in their quest to destroy Trump.
I'll bet all the readers out there in conservative land have a real good idea who those celebrities are. They would include former Obama Secretary of State Hillary Clinton, former Obama Attorney General Loretta Lynch, and radical leftist Bernie Sanders (with wife Jane).
From Independent Journal Review:
Even though many people thought the president was under investigation by the FBI in the wake of Russian meddling in the 2016 election, James Comey's testimony proved otherwise. Based on his sworn testimony, three times Comey personally told the president that he was not under investigation.
In the weeks proceeding that testimony, suspicion grew again that Robert Muller's special investigation was targeting Trump for investigation. This allegation has, to date, been entirely unfounded. Trump's personal lawyer in the case has effusively denied that Trump is personally under investigation multiple times on multiple platforms.
The New York Times writes:
A member of President Trump's legal team [Jay Sekulow] said on Sunday that the president was not under investigation by the special counsel looking into Russia's election-year meddling… Mr. Sekulow repeatedly and forcefully denied that on Sunday, saying on CBS's "Face the Nation" program that "the president has not been and is not under investigation," and insisting that the administration had received no information from the special counsel's office to think otherwise.
Independent Journal Review continued:
Formal investigations into Hillary Clinton's actions as secretary of state have not ceased after her 2016 election loss to Donald Trump. Despite spending a majority of her campaign under FBI investigation, the probes into the inappropriate use of classified information and abuse of power have steadily grown. Firstly, the State Department is officially investigating Clinton and her staff's use of top-secret government documents during her tenure at the department.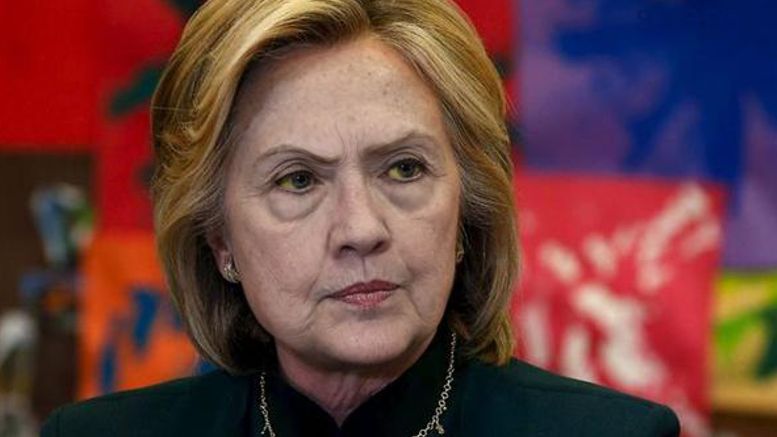 Former AG Loretta Lynch is under Senate scrutiny for allegedly interfering with an ongoing investigation:
Former Obama Attorney General is now under investigation by the Senate Judiciary Committee for her actions in relation to the cover-up and manipulation of the Clinton email investigation. During his under-oath testimony before the Senate, Comey accused Lynch of regularly pressuring the investigation to look favorably for Clinton.
And then there are the Sanders:
Both Bernie and Jane Sanders are both under federal investigation in a swirling bank fraud case. The first couple of "The Resistance" is now lawyering up to defend themselves against federal prosecution. The basic details of the case involve Jane Sanders securing multi-million dollar loan by lying about donor levels for the now-defunct Burlington College, which she was then president of. Bernie gets ensnared in the scandal because of allegations that he used his political power to influence the bank to approve the loan.
All of the false allegations and attempts to derail Trump's presidency have boomeranged back onto the accusers themselves, and we are happy to see that these three crooks are finally getting the bad publicity that they deserve.
Source: Independent Journal Review