The unmasking scandal marches on under the watchful eye of House Intelligence Committee Chairman David Nunes who has been requesting information from the FBI, CIA, and the NSA regarding specific requests by high-ranking senior Obama administration officials for the identities of Americans, specifically surrounding Donald Trump.
Obama officials like former National Security Adviser Susan Rice, former CIA Director John Brennan, and former US Ambassador to the UN Samantha Power are all under the microscope, especially in view of the fact that the uptick in their requests coincided with Trump winning the GOP nomination, his winning of the election for the presidency and his Inauguration Day. Although they were allowed to request this information, it was the sheer volume of the requests that was suspect. Because unmasking requires approximately 80 pages of applications each time, Nunes suspects that such applications were never completed.
Now, yet another high-ranking member of the Obama administration has been found to have been entangled in this scandal that just seems to be getting bigger and bigger with each passing week. Ben Rhodes, former National Security Adviser, is also now being subpoenaed to hopeful furnish some answers!
The Daily Caller:
Former Obama national security adviser Ben Rhodes has been named as a person of interest in the House intelligence committee's unmasking probe, according to a letter sent Tuesday to the National Security Agency.
Rhodes joins the ranks of top Obama political advisors implicated in making hundreds of requests to the NSA, asking that they reveal the identity of Americans whose communications had been intercepted. House Intelligence Committee Chairman Devin Nunes of California sent a letter to the NSA asking them to provide a list of all the unmasking requests Rhodes made from Jan. 1, 2016 to Jan. 20, 2017, according to Circa.
Nunes told NSA Director Dan Coats that Obama administration officials made hundreds of unmasking requests without providing specific justifications, in a July 27 letter obtained by the Hill.
"We have found evidence that current and former government officials had easy access to U.S. person information and that it is possible that they used this information to achieve partisan political purposes, including the selective, anonymous leaking of such information," Nunes wrote in the letter to Coats.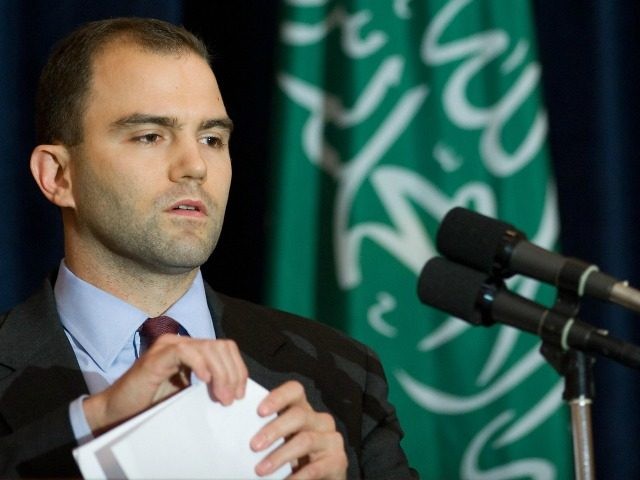 A number of law enforcement and intelligence sources said that the type of request made by Obama administration are typically reserved for situations in which the information is necessary to counter a specific threat.
Rice and Brennan have conceded that they did make unmasking requests but they argue the requests were standard and were not politically motivated.
If there was one Obama official who was making all these requests, it would still be troubling, but when it appears that a dozen (or possibly more) were in on this massive impropriety, this is no longer an inquest, it is an investigation into criminal activity.
Hopefully, Nunes can get this sorted out and the respective individuals charged will pay the piper, so to say. If Trump has to continue to endure the brutal treatment by the Democrats, the Republicans, the Fake News Industrial Complex (FNIC) and the Deep State, at least one aspect of the enemy of the state can be lanced like a boil and the infection will finally start to heal.
Source: The Daily Mail