When it happens, it's often when a man is in some sort of a superior position over a woman. He then uses that position or the situations it creates to make unwanted sexual advances on her. Or worse. In any case, it is offensive, demeaning, and often illegal. Such acts are certainly deserving of punishment.
Then there is the opposite offense. This would be when a woman has some sort of an agenda to pursue and makes a false claim of abuse against a man. The problem, of course, is there is seldom any conclusive evidence. In its absence, it becomes a matter of whom to believe. The man, even if innocent, remains tainted by the accusations.
Roy Moore is the Republican candidate to fill the vacancy created when then Senator Jeff Sessions left his Senate seat to become Attorney General. As a staunch conservative, supporter of President Trump, and more, he generates controversy every time he speaks. He has also been accused of sexual misconduct. He vigorously denies the claims. His accuser has used as evidence a remark she has alleged he wrote in her yearbook. Now she has confessed that while he did write in her yearbook, she added the part that is offensive. Hence, Moore's assertion of innocence appears much stronger.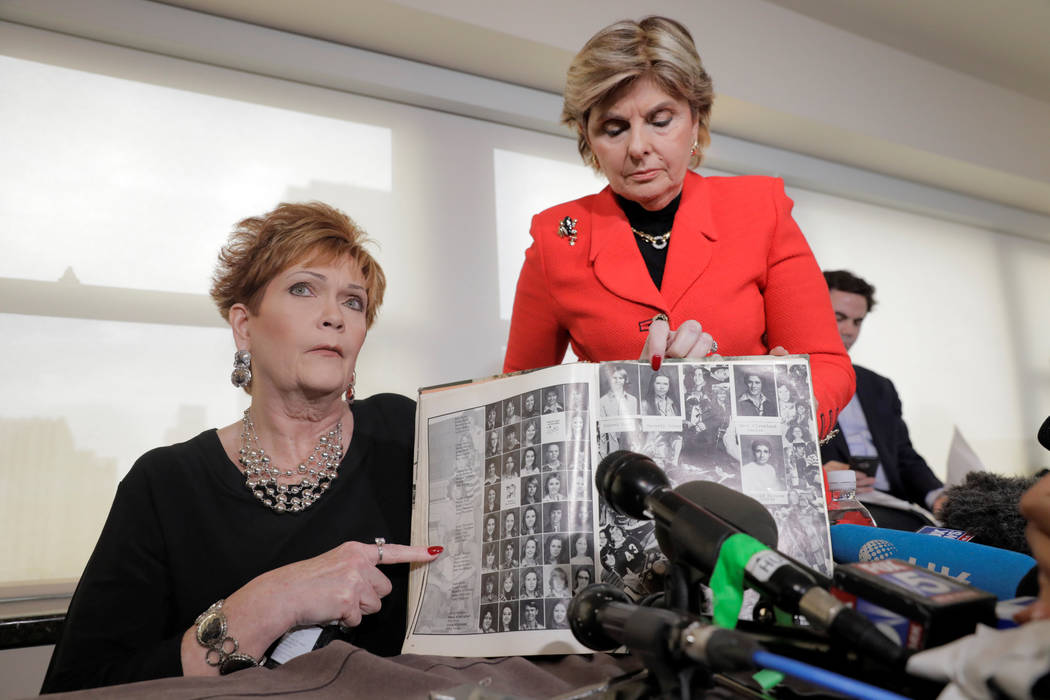 "Beverly Young Nelson admitted to ABC News that she added 'notes' beneath what she says is Roy Moore's signature in her high school yearbook – an inscription that she and famed attorney Gloria Allred presented as proof the then-30-something Moore sought an inappropriate relationship with her in the late 1970s. The 'notes' below the signature appear to be the handwritten date and location. Nelson still insisted that Moore wrote most of the message."
Moore has used her admission to bolster his claim of innocence.
"Moore tweeted Friday, 'Now she herself admits to lying.'"
Moore has claimed that his accuser has had an agenda to pursue in making what he claims are false accusations.
"In a brief statement Friday, Moore campaign attorney Phillip Jauregi echoed the candidate, saying, 'What [Nelson and Allred] said [in November] was either a lie or what they said today was a lie, and the voters are going to have to decide.'
"Moore has denied signing the yearbook and said he did not know Nelson at the time. Moore, who went on to become a judge and then the chief justice of the Alabama State Supreme Court, later ruled against Nelson in a 1999 divorce case."
Nelson is not the only woman who has accused Moore in sexual misconduct.
"The Nelson accusation had bolstered claims by other women that Moore sought relationships with teenage girls in the late 1970s. Leigh Corfman claims Moore molested her when she was 14. Another woman claims Moore groped her in his office in 1991."
Are these accusations simply despicable efforts to stop a staunch conservative from winning a Senate seat? Or do they have merit? It's interesting that these accusations have been dormant until Moore's Senate campaign.
Sadly, these claims are often impossible, or at least very difficult to prove either way. Now one of the accusers has been demonstrated to have lied.
One is innocent until proven guilty. Unless substantial evidence is produced or Moore confesses, these claims should have no bearing on his campaign.
Source: Fox News