The House of Representatives has been laboring with many bills for a number of weeks now and working with the president to finalize exactly what would be and wound not be inside certain legislation.
House Speaker Paul Ryan went on the Rush Limbaugh talk show last week for a good half-hour, even staying through the break, believe it or not, to talk about the virtues of "THE" bill and how much it would help American families. This sort of above-and-beyond behavior by the House Speaker is a very nice surprise, especially with the way the relationship between Ryan and Trump actually began early on in his presidency. Now, however, it appears that he really is attempting to do his job and get the Republicans to believe more in America and the American voter than in their own back pockets. I wouldn't say that he's been stellar, but there's certainly an effort being made on his part.
The infamous tax bill, that will be the biggest tax cuts the country has ever seen, to paraphrase President Trump, has been tallied and the votes are in. America is absolutely ecstatic, because for the first time in a long while, it feels as if the Republican representatives in the Swamp are thinking about something other than themselves and their reelection bids. The bill has passed with a count of 227-205, with every single Democrat voting "no."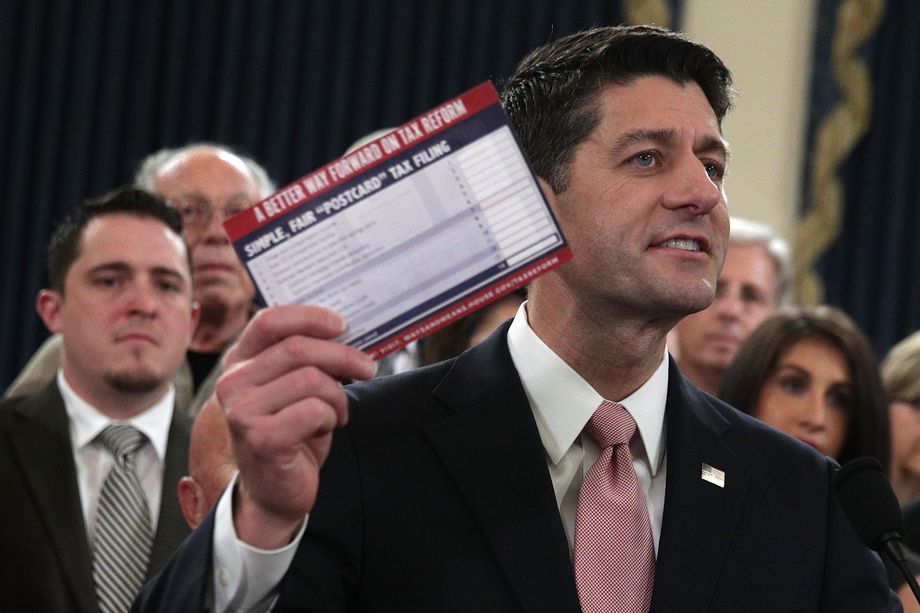 Fox News:
The House on Thursday passed a sweeping tax bill largely along party lines that makes good on a Republican campaign promise to reform the country's tax code.
The bill passed 227-205. Thirteen Republicans voted against it.
House Speaker Paul Ryan celebrated the passage, calling it "nothing short of extraordinary."
"This country has not rewritten its tax code since 1986," Ryan said on Capitol Hill, surrounded by Republican lawmakers. "The powers of status quo in this town are so strong, yet 227 men and women of this Congress broke through that today."
The White House in a statement called the bill's passage a "big step toward fulfilling our promise to deliver historic tax cuts for the American people by the end of the year."
So who were the 13 Republicans who voted against the bill?
Dan Donovon, New York
John Faso, New York
Rodney Frelinghuysen, New Jersey
Darrell Issa, California
Walter B. Jones Jr., North Carolina
Peter T. King, New York
Leonard Lance, New Jersey
Frank LoBiondo, New Jersey
Tom McClintock, New York
Dana Rohrabacher, California
Chris Smith, New Jersey
Elise Stefanik, New York
Lee Zeldin, New York
As you can see, the New Yorkers, New Jerseyans, and Californians can be so proud of their spineless Swamp RINO representatives who decided it was more important to save themselves politically than to do the right thing by the people. As for the Democrats…maybe we should be referring to them as the "Party of No."
Source: Fox News