The so-called Sanctuary Cities in the country total more than 300 in 32 states. With California attempting to transform itself into a Sanctuary State, that would raise the amount of cities in the U.S. in excess of 800 that were flouting the federal immigration laws. ICE Acting Director, Thomas Homan is concerned about this situation, as it directly endangers the safety of U.S. citizenry.
The border policies of the Trump administration are resulting in an astounding diminishing of attempted border crossings by illegals and the amazing turn-around has enabled Homan to have more leeway with how he will be employing his ICE officers throughout the country.
With the defiance on the parts of many mayors, city council members, and governors across America in regards to detaining those arrested for criminal activity who also happen to be illegal, Homan has decided to increase the presence of ICE agents inside Sanctuary Cities! His rationale: If the cities are releasing dangerous illegals back onto the streets, that's the first place we'll be looking for them.
The Daily Caller:
Thomas Homan, the acting director of Immigration and Customs Enforcement (ICE), told the Washington Examiner that the Trump administration has empowered law enforcement to strictly enforce immigration laws, a welcome change from previous administrations he has worked under during his 30-year career as an immigration cop.
"Now they have meaning to their jobs," Homan said, referring to U.S. Border Patrol and ICE agents. "What this president has done is taken the handcuffs off of law enforcement officers who are charged with enforcing immigration laws."
Homan noted that, since President Donald Trump took office, illegal border crossings have fallen to their lowest level in a decade. Despite a slight uptick in border arrests — a proxy for illegal immigration — illegal crossings of the U.S.-Mexico border in June were 53 percent lower than in the same month last year, a result Homan attributed to Trump's orders on immigration enforcement.
"As Director Homan stated, uncooperative jurisdictions have a higher rate of criminal alien releases than in places that honor ICE detainers," the official said. "As a result, ICE is forced to focus additional resources to conduct at-large arrests in the field in these non-cooperative areas."
"I'm going to arrest him and anybody else with him because there is no population off the table any more," Homan said, referring to Trump's expanded deportation net. "So if you really want to tap down the fear in the immigrant community, I would think the counties would want me in their jails."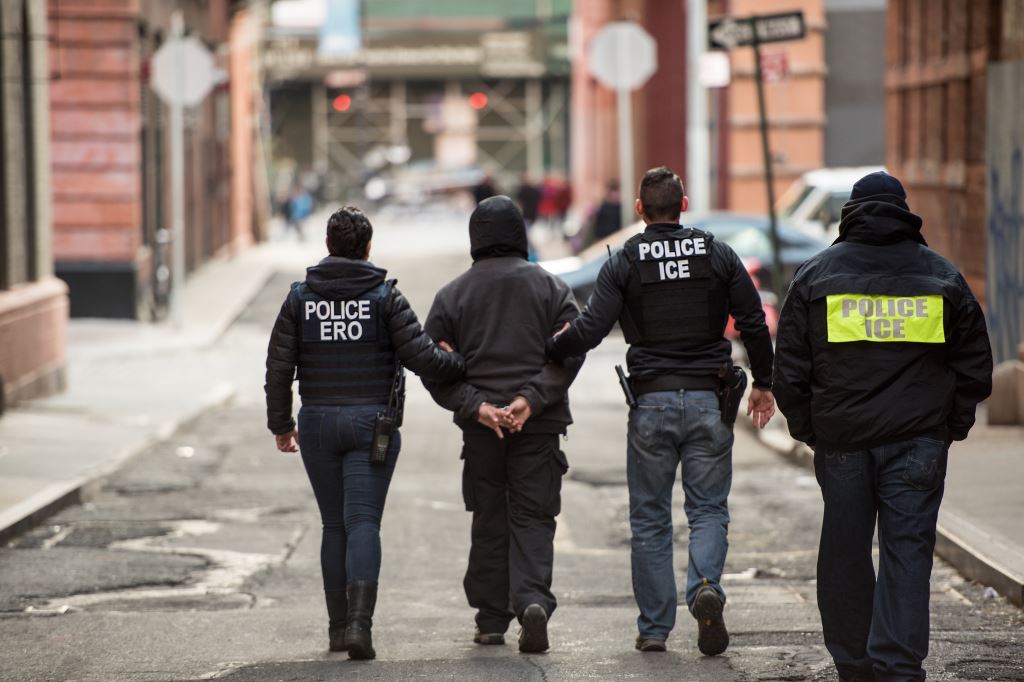 This is a brilliant strategy. If mayors like Rahm Emanuel of Chicago, or governors like Jerry Brown of California are going to give America the finger in regards to honoring its laws, it is imperative that ICE take matters into their own hands, considering that they have the authority once again to enforce said laws.
The Obama administration did everything in its power over nearly a decade to erode the ability of law enforcement to do its job, even going so far as to blame the police for criminal activity, rather than the other way around. It's about time that a sitting president was on the side of law and order rather than anarchy and activism.
Source: The Daily Caller