All right America, get ready to see justice come through!
We have been waiting for decades to see Hillary Clinton held accountable for all of her scandals and actions. Her most recent and biggest scandal being her lack of care in handling the classified information she was responsible for during her tenure as Secretary of State.
Now, given the firing of FBI Director James Comey by President Trump, Trump could put in place a new director that has the authority to review the past investigation on Hillary, and deem to re-open it and fully prosecute Hillary. Which is exactly what America has been asking for these past few years!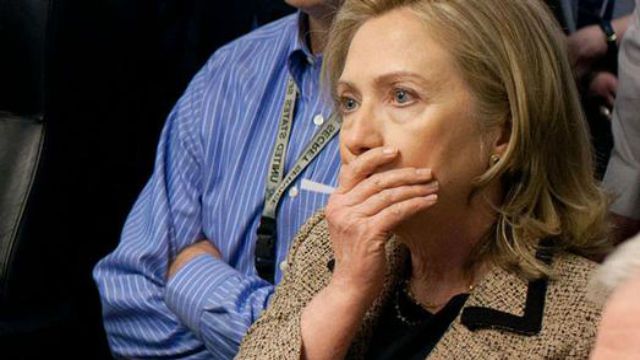 From Fox News:
President Trump's decision to fire James Comey touched off widespread speculation in Washington over what will happen to the FBI's Russia meddling probe – but the prospect of new leadership at the bureau also could hold implications for the 'closed' Hillary Clinton email case. 
Brian Weidner, a veteran former FBI agent, suggested both the case and the immunity deals struck during that investigation could be revisited.
"I would be surprised if they did not review all the investigations regarding HRC and come up with [a] conclusion regarding prosecution. The statute of limitations hasn't come into play yet," he said in an email to Fox News…
However, he wrote, "a new AG and new director may take a good look at the entire case, and if anyone who received immunity did not live up to their agreement, like Huma [Abedin] with the classified documents on her computer, the deal is off and they are potential targets again."
For dozens of current and former agents, the key factor will be who is the next director of the world's most powerful law enforcement agency.
Here's Sean Hannity's take on it:
President Trump's recent decision to fire FBI Chief James Comey may have unintended consequences for Hillary Clinton, and could result in the FBI re-opening the investigation in to whether she broke the law by mishandling classified material…
According to the agent, a new FBI director might choose to re-examine all aspects of the case against Hillary Clinton, and choose to rescind any deals or offers of immunity that have been made to the former Secretary of State or her associates.
This is amazing news for all of us who are seeking justice on those who lost their lives on Hillary and Barack's watches. What do you think? Ready to see Hillary sweat this one out? Comment below!
Source: Fox News, Sean Hannity
Deprecated
: Function get_magic_quotes_gpc() is deprecated in
/home/americanconserva/public_html/wp-includes/formatting.php
on line
4798