After Donald Trump's victory in the 2016 presidential election, the Obama/Clinton axis has been running themselves ragged trying to put together a derogatory file they could use to destroy and ultimately, impeach the President.
The Obama/Clinton cartel, no doubt, started putting contingency plans into place the moment that Trump became a viable contender in the race. And their behind the scenes spy man is now being hauled into Congress to testify about his hidden shenanigans.
The guy that Obama most likely put in charge of finding the dirt on Trump, his former CIA Director John Brennan, will be testifying before a House Intelligence Committee next Tuesday. In both open and closed sessions, Brennan is expected to reveal what he knows about the alleged Trump/Russia meddling in the election. Not only that, he will probably discuss related issues concerning how he was able to gather the information on Trump, and whether the Obama administration may have leaked it in order to hurt Trump during his tenure as president.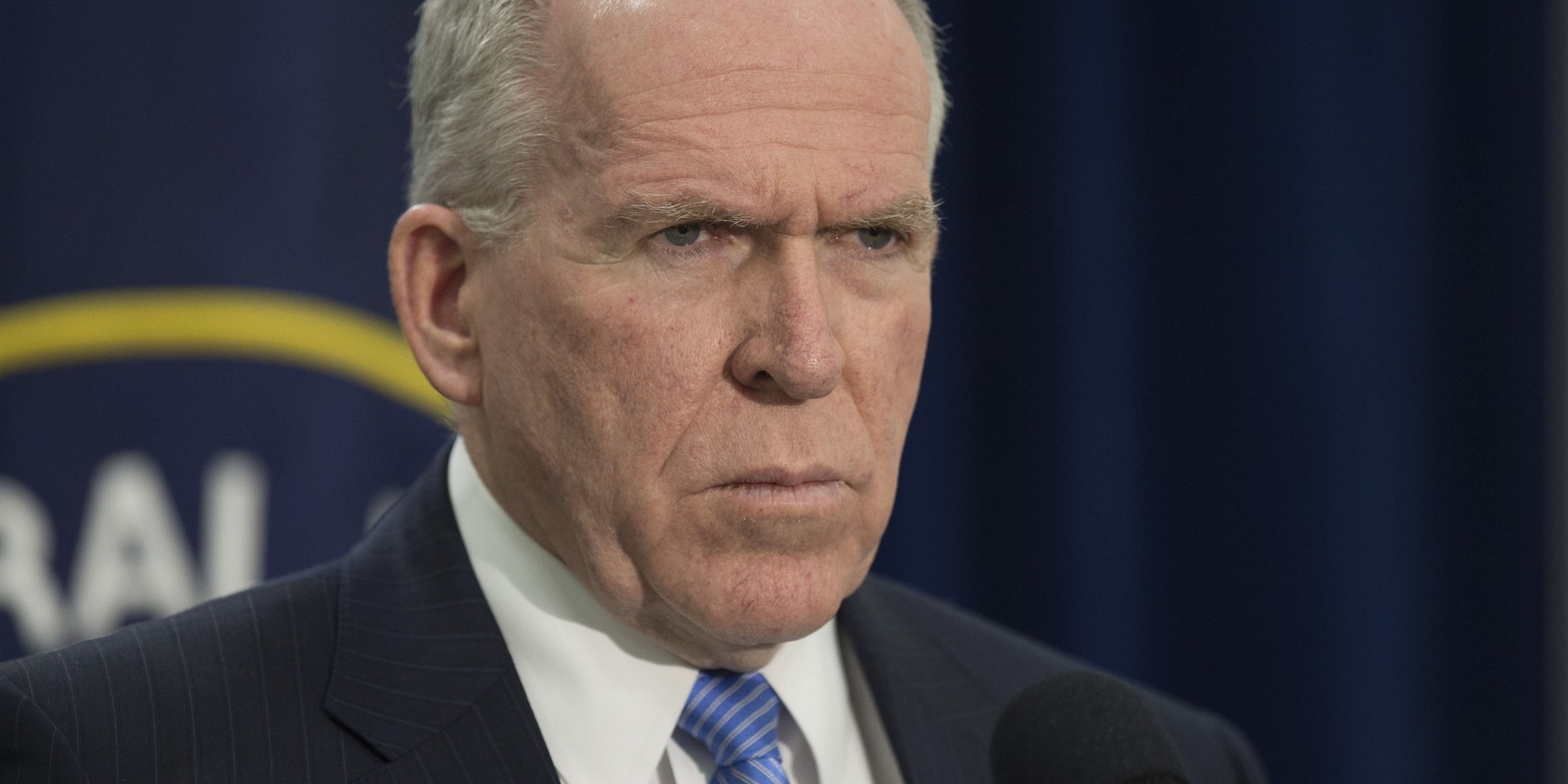 From the Daily Caller:
Former CIA Director John Brennan will testify before the House Intelligence Committee next Tuesday.
Brennan will testify in both an open and closed setting, according to the committee, which is investigating several aspects related to Russia's meddling in the presidential campaign.
Brennan was initially invited to testify in late March, but the plan was cancelled for unexplained reasons by Republican California Rep. Devin Nunes, the chairman of the committee…
Brennan is the only witness listed for the hearing. He will likely be asked whether there is evidence that the Trump campaign colluded with the Kremlin to influence the election and whether he had any role in leaking the identities of Trump associates to the media.
Brennan has largely avoided the public spotlight since leaving office on Jan. 20. But he has given a couple of interviews in which he discussed the state of the Russia investigation.
Brennan has been avoiding public attention after Trump's inauguration but spoke with a BBC correspondent last month:
In an interview with BBC last month, Brennan declined to comment on claims made in an uncorroborated dossier compiled by former British spy Christopher Steele that the Kremlin has blackmail material on Trump.
"There are active investigations ongoing right now about Russian involvement in the last presidential election, and there are two investigations in the Congress as well as FBI investigations, so I'm going to leave to them to make determinations about what the Russians did or what they might have," Brennan said.
Brennan could also face questions about a January meeting between President Trump and then-FBI Director Jim Comey. Various claims have been made about the discussions at that meeting, including whether Comey informed Trump that he was not a target in the Russia investigation.
Brennan said in February that he did not believe that Comey would provide such information to Trump.
"I have tremendous respect for Jim Comey's competence and integrity, and it's been my experience working with Jim that he wouldn't do anything that was going to in any way compromise the integrity of an ongoing investigation," Brennan said during an interview on CBS' "Face the Nation."
We can be reasonably certain Brennan will be guarding his words carefully so as not to implicate Barack Obama, Hillary Clinton, or James Comey in anything. But be prepared to expect that what he has to say about Donald Trump and his staff could be extremely controversial, as we know that Brennan is no fan of the current president.
Source: The Daily Caller