Billionaire George Soros has long been a major donor to Democratic political candidates, but few know the extent to which Soros also donated to the campaigns of Republican candidates, as well.
Conservatives would call these Republicans RINOs (Republican In Name Only) because they act, for the most part, like liberal Democrats instead of what is usually considered to be Republican behavior.
Even Republican candidates, who most conservative people think of as being "conservatives," are in fact, liberal to the core and try to pass themselves off to their constituency as conservative.
Here's a list of well known Republicans who received donations from Soros from donation records compiled by the Center for Responsive Politics.
Breitbart reported:
Speaker Paul Ryan, who repeatedly attempted to undermine Trump over the course of the election. According to the records available online, the Soros firm's workers gave $10,800 to Ryan.
Sen. Lindsey Graham (R-SC), a failed presidential candidate, received $3,500 from the firm's employees, according to the Center for Responsive Politics data.
Fellow failed presidential candidate Sen. Marco Rubio (R-FL) raked in $2,700, while other failed GOP presidential candidates Ohio Gov. John Kasich and former Florida Gov. Jeb Bush also received $2,700 apiece from employees of the Soros firm.
Anti-Trump Sen. John McCain (R-AZ), a failed one-time GOP presidential nominee from 2008, got $2,500 from an executive at the Soros firm, while Boehner—who resigned amid a coup from conservatives—raked in $2,600 from an executive at the Soros firm.
[F]ormer Rep. Joe Heck (R-NV), the 2016 Republican nominee for U.S. Senate in Nevada who lost his election after he withdrew his endorsement of Trump in the general election, also received $2,500 from an executive at Soros Fund Management, while Rep. Carlos Curbelo (R-FL)—a "Never Trump" congressman who voted for a third-party candidate because he refused to support the GOP nominee for president—received $1,000 from an executive at the Soros family firm.
Rep. Cathy McMorris Rodgers (R-WA), the House GOP conference chairwoman, got $1,000 from an official with Soros Fund Management.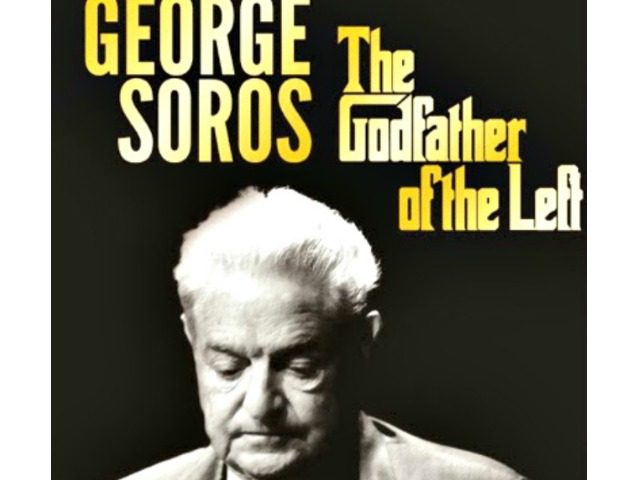 So we see, George Soros or his associates have been buying influence with politicians for quite awhile, and some Republicans are just as guilty of taking money from the billionaire anarchist as liberal democrats!
This is another part of the corrupt Washington DC swamp that needs to be roto-rootered by Trump! In America, political candidates taking donations from people like George Soros, who is a known supporter of communism and socialism, should wake us up and not vote these people into office ever again!
Maybe Trump could fix that problem too!
Source: Breitbart