For President Trump to clean out the corruption in Washington DC, draining the swamp may turn out to be only the first step. He may also have to fumigate Congress and sanitize our intelligence agencies to get rid of all the leftover Obama cockroaches hiding in the crevices of the halls of government.
Now that we've learned that the surveillance of Donald Trump that occurred over the course of the 2016 elections was an ongoing operation that lasted for as long as a year, and that those responsible were members of and close confidants of former President Obama's inner circle, calls are going out for an official inquest into whether Obama instructed his National Security Adviser Susan Rice to spy on Trump.
Political journalist and commentator, Ann Coulter, has stated that Susan Rice's testimony isn't "sufficient" and that we now need to hear from Barack Obama himself.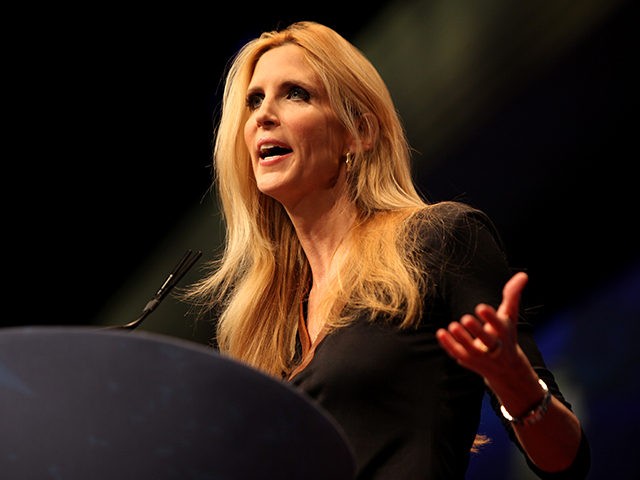 Via Breitbart:
Using the hashtag #PutObamaUnderOath, best-selling author and political pundit Ann Coulter tweeted that while knowing the truth about Barack Obama's National Security Advisor Susan Rice allegedly ordering surveillance of President Donald Trump's presidential campaign aides, Obama should also testify before Congress on the matter.
"Susan Rice testimony now essential, but insufficient," Coulter tweeted on Tuesday. "Must hear from Obama."
Coulter also suggested in another tweet that Michelle Obama may be able to shed some light on the White House surveillance activities during her husband's tenure.
"I don't know if what she knows is privileged, but we need to hear from Michelle too," Coulter tweeted.
Rice allegedly ordered surveillance of Donald Trump's campaign aides during the 2016 presidential election, and maintained spreadsheets of their telephone calls, the Daily Caller reported.
The alleged spreadsheets add a new dimension to reports on Sunday and Monday by blogger Mike Cernovich and Eli Lake of Bloomberg News that Rice had asked for Trump aides' names to be "unmasked" in intelligence reports.
The alleged "unmasking" may have been legal, but may also have been part of an alleged political intelligence operation to disseminate reports on the Trump campaign widely throughout government with the aim of leaking them to the press.
The surveillance and spreadsheet operation were allegedly "ordered one year before the 2016 presidential election." According to a Fox News report on Monday, former White House aide Ben Rhodes was also involved.
We definitely need to get to the bottom of this and find out just what Obama and his cohorts in crime were up to, because if what happened to Donald Trump is allowed to go "unmasked," a precedent will be set that endangers political candidates in elections for decades to come!
Source: Breitbart