Mr. Transparency, aka former President Obama, has a completely different definition of the word "transparency" than we do. In his world, transparency means he gets to spy on whoever he wishes, reveal private information about whoever he wishes, and keep his own comings and goings a great big secret from We The People.
The government watchdog group "Judicial Watch" has asked for documents pertaining to former Obama National Security Adviser Susan Rice's purported unmasking of private individuals caught up in Obama's "deep state" surveillance operations.
The Freedom Of Information Act (FOIA) request was denied by the National Security Council (NSC), because those documents have reportedly been transferred to the upcoming Obama Presidential Library. They're sealed and out of reach for 5 years. Plenty of time for Obama to delete anything damning!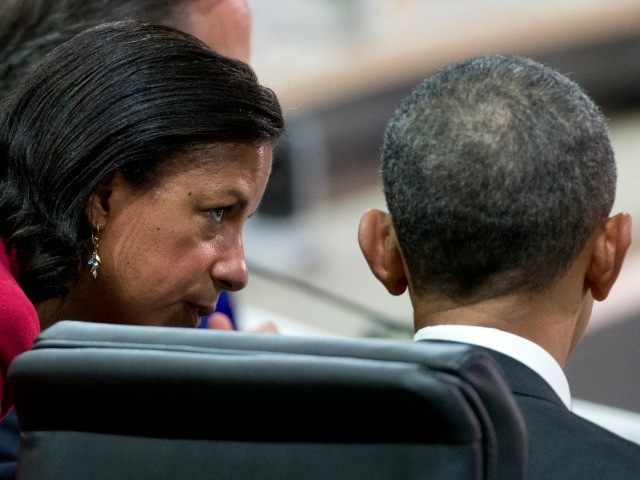 From Breitbart:
The National Security Council cannot hand over records relating to former National Security Adviser Susan Rice's surveillance of Americans, because they have been moved to the Obama presidential library and may be sealed for as many as five years, conservative watchdog Judicial Watch announced Monday.
The NSC informed Judicial Watch in a letter dated May 23 that materials related to Rice's requests to know the identities of Americans swept up in surveillance of foreign targets, including any Trump campaign or transition officials, have been moved to the library.
In the letter, the NSC's Director of Access Management John Powers stated:
"Documents from the Obama administration have been transferred to the Barack Obama Presidential Library. You may send your request to the Obama Library. However, you should be aware that under the Presidential Records Act, Presidential records remain closed to the public for five years after an administration has left office."
Judicial Watch earlier this year filed a Freedom of Information Act (FOIA) request for those documents, including of communications between Rice and any intelligence community member or agency regarding any Russian involvement in the 2016 elections, the hacking of Democratic National Committee computers, or any suspected communications between Russia and Trump officials.
Judicial Watch President Tom Fitton said the group will seek to find out when the records were moved, and warned of legal actions.
He said: "Prosecutors, Congress, and the public will want to know when the National Security Council shipped off the records about potential intelligence abuses by the Susan Rice and others in the Obama White House to the memory hole of the Obama Presidential Library. We are considering our legal options but we hope that the Special Counsel and Congress also consider their options and get these records."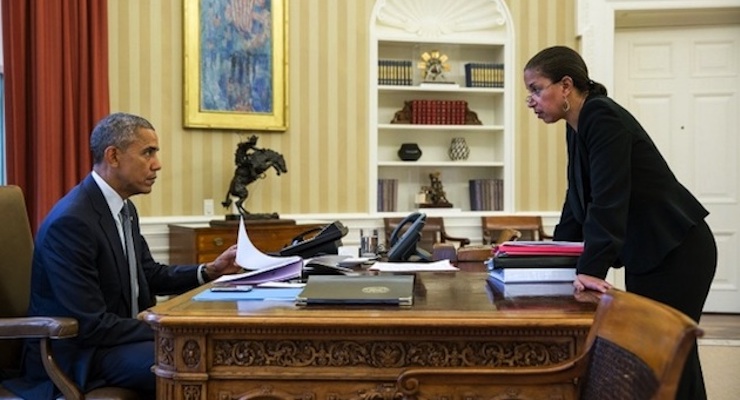 In Barack Obama's mind, transparency means obfuscation when it comes to information that puts him and his administration in a bad light. Leftists have a lot of dirty secrets hidden away in their closets.
It's doubtful those secrets would make the news, however, knowing the extent to which the mainstream news media will go to protect their side's public image and narrative.
The political establishment has invented a myriad of ways to prevent sensitive information from seeing the light of day, and Obama's Presidential Library could reveal some very incriminating things that we may never get to see. 
Source: Breitbart