There are many reasons why homeschooling parents pull their children from school, or never have them attend school in the first place. Some believe that the schools extra-Constitutional anti-Christian views poses a huge problem, particularly when they are, in the same breath, praising Allah and Islam.
Some believe that the schools' Common Core standards and effectiveness are well below the standards from around the globe, and that is a proven statistical fact. Our schools perform far worse than many countries in different aspects, despite being the most wealthy and well-funded public schools in the world. Some are fed up with the Leftist politics that infect 99% of their school districts as they teach Obama songs to their students and call students who wear "Make America Great Again" T-shirts Nazis!
Some worry about security and safety, what with the fact that our schools are the only government-run institutions in the nation where we DON'T have guns protecting them! Our children! We'll protect even our DMV workers with guns…but children? Uh-uh. Of course, there are parents who worry about all these things. And then there are the sexual predators who pose as teachers, like 28-year-old Rebecca Goerdel!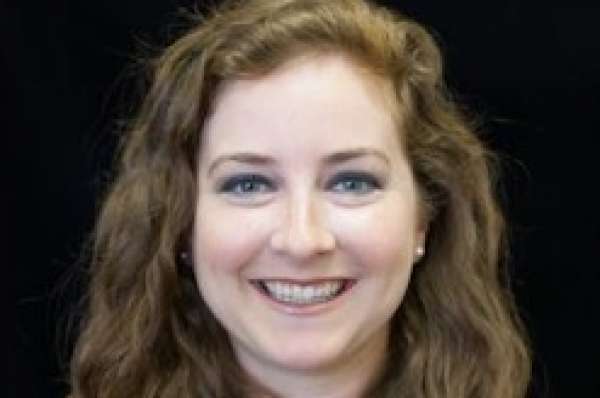 Breitbart:
A North Texas special education teacher at an all-boys middle school was indicted by a Dallas grand jury on Wednesday following allegations she inappropriately hooked up with an eighth grade male student, exchanged sexually explicit text messages, solicited sex, and kissed the boy.
In March, Grand Prairie police arrested Rebecca Goerdel, 28, after an investigation revealed the second year special education teacher at the Young Men's Leadership Academy at Kennedy Middle School behaved inappropriately with an eighth-grader during the 2016-17 academic year.
Breitbart Texas reported that Grand Prairie Independent School District officials learned of her alleged improper attachment to the boy after school dismissal on March 10. They placed Goerdel on administrative leave immediately. Local law enforcement then launched a probe which resulted in her arrest.
Grand Prairie police found sexually explicit text messages between Goerdel and the underage boy, some which were from "third party apps that have seen been deleted," according to WFAA. On March 11, a detective texted Goerdel from the boy's phone. Believing it was the boy, she responded by asking him to spend the night with her. An arrest warrant also alleged that Goerdel acted inappropriately by sitting on the boy's lap in her car "and they made out" but she said they never had sex. The improper sexual relationship purportedly began in January when Goerdel sent a nude photo of herself in a tanning bed to the minor and asked him to sketch a picture of her.
After the grand jury handed down this week's indictment, Grand Prairie ISD officials released a similar statement to the one they issued in March. This time, though, the school district added they were "pleased that law enforcement has doggedly pursued this matter and that Goerdel is being held responsible for her conduct."
On September 1, the state implemented Senate Bill 7, the new deterrent law aimed at curbing incidences of inappropriate teacher and student sexual misconduct, although it applies to all education professionals who wantonly engage with students, a problem which has escalated in Texas public schools over the past eight years.
No amount of sympathy or empathy can ever make me understand how a 28-year-old woman is sending nude photos of herself to a 14-year-old child. Even if the child was reciprocating, the fact that this woman was preying on children is enough to make you sick.
It would be nice to see this type of activity end, but until parents begin to seriously monitor their children's cellphones and call history, people like Goerdel will continue to use predatory tactics to reel in their victims.
Source: Breitbart
Deprecated
: Function get_magic_quotes_gpc() is deprecated in
/home/americanconserva/public_html/wp-includes/formatting.php
on line
4798