Call him a Republican In Name Only (RINO) because he has apparently jumped ship and enjoys being a Democrat in Republican clothing.
And for once, we're not talking about John McCain.
In fact, Ron Johnson's so much of a Leftist in Wisconsin nowadays that his Republican clothing only consists of a loincloth…and that's saying a lot. Wisconsin's other famous Republican In Name Only, House Speaker Paul Ryan, is terminally addicted to not allowing any sort of conceal carry reciprocity bills to be introduced on the floor of the House, nor is he keen on anything dealing with ObamaCare.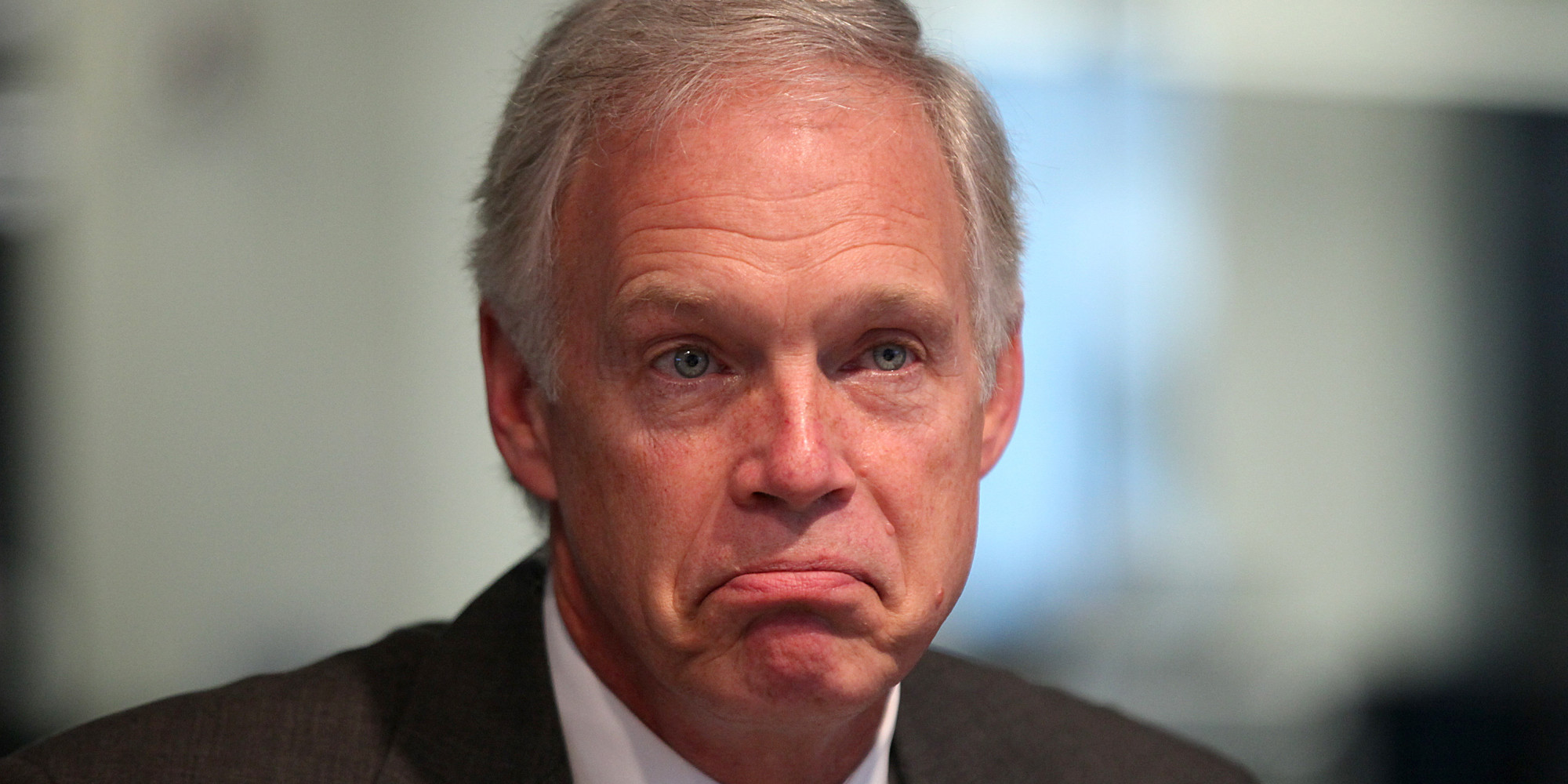 To say that there's something in the Wisconsin water is like saying that the Statue of Liberty is green. Johnson was initially elected in the Tea Party wave of 2010 when he ousted 18-year-veteran Congressman Russ Feingold. Yet it now appears that Johnson is on par to be channeling the spirit of Feingold in Congress as he prepares himself for a powerful battle for reelection.
At question is his recent remark that he will not be voting for the Senate Tax Plan because he doesn't agree with the pass-through business attachment. This is stunning, considering that the Senate needs every Republican vote because Democrats are in their "we won't for anything that comes from the Right side of the aisle" mode. This is a telling remark by Johnson, considering that he is in a tough spot with his reelection bid and it's possible that this latest foray into Liberalism is a desperate attempt to win their favor!
Breitbart:
Sen. Ron Johnson (R-WI) announced on Wednesday that he will oppose the Senate Republican tax plan.
Sen. Johnson told the Wall Street Journal, "If they can pass it without me, let them. I'm not going to vote for this tax package."
According to reports, Johnson does not like the Senate tax plans' treatment of "pass-through" businesses. Johnson added, "We're moving in the wrong direction."
Republicans have a narrow path to passing tax reform. With a 52-seat majority in the Senate, Republicans can only afford to lose two votes and have Vice President Mike Pence break the tie in the upper chamber. The Senate recently included a repeal of Obamacare's individual mandate in the legislation to allow for an additional $300 billion in tax cuts. Republicans also expanded the child tax credit in the Senate version of the Tax Cuts and Jobs Act.
Republicans remain desperate to pass a significant piece of legislation after failing to repeal Obamacare twice in the Senate.
Perhaps Johnson was visited by a few of the senior Republican senators and "made an offer" to be one of two or three naysayers to the tax plan just so Mitch McConnell can throw his hands up and pretend that there was just nothing he could do to save the bill.
Or perhaps, like many Republicans, Johnson has decided that his time in office has softened his hardline stance about not seeking another term after 2018. Perhaps he's decided that he likes the perquisites and the Cadillac healthcare plan and the paid vacations, the generous pension and the nearly $200K a year. I guess we'll find out once 2022 rolls around and Johnson gives it another go.
Source: Breitbart