President Trump has been under attack since he took the oath of office for one allegation after another. Even though no evidence has been produced to support their claims, the leftists still insist Trump is worthy of impeachment.
Even the investigation into Hillary's email mishandling took less time and was less exhaustive than the Trump witch hunt. Despite the fact there was more incriminating evidence against Hillary, she gets a free pass for being a Democrat. However, there is one liberal under FBI investigation that could get into quite a bit of trouble here, and quickly!
The FBI investigation into liberal leftist Senator Bernie Sanders and his wife is definitely worthy of our attention. They are on the FBI's radar for bank fraud to the tune of several million dollars.
From The Daily Wire:
Here are five things you need to know about the investigation into Sanders and his wife.
1. The investigation stems from Jane Sanders allegedly overinflating financial commitments to the college in order to obtain a loan. 
Sanders' wife needed the loan to buy land to expand Burlington College, where she was the president from 2004 to 2011. She received a $10 million loan from People's United Bank after she told them that the college had secured $2.6 million in pledged donations. However, only $676,000 donations came into the college's coffers from 2010 to 2014. Additionally, documents signed by Sanders' wife stated that the college had $1.2 million secured in pledged donations, but only $279,000 came into the college.
2. Sanders himself is being investigated for allegedly strong-arming the bank into giving his wife the loan.  
3. Trump's campaign chair in Vermont requested that the FBI investigate the Sanders. 
Sanders himself has been claiming that the investigation has been driven by politics, a claim that Politico buttresses by portraying the attorney who requested the investigation, Brady Toensing, as a conservative political hit-man who is always looking "for cases where he can slip the knife into Democratic politicians."
Toesning pointed out to CBS News in an email that the investigation "was started under President Obama, his Attorney General, and his U.S. Attorney, all of whom are Democrats."
4. Both Bernie and Jane Sanders are surrounding themselves with a team of lawyers. 
Burlington attorney and Sanders supporter Rich Cassidy has reportedly been hired to represent Sen. Sanders. And high-profile Washington defense attorney Larry Robbins, who counseled I. Lewis "Scooter" Libby, former chief of staff to Vice President Dick Cheney, is protecting Jane Sanders.
5. NBC's Chuck Todd had Sanders on Sunday's Meet the Press after the news broke that he and his wife had hired lawyers. 
The Daily Wire's John Nolte excoriated Todd for this, noting that in the seven-minute interview Todd only asked Sanders about his inflammatory statements regarding Trumpcare "without asking any tough follow-ups."
"How can a high-profile Senator and presidential candidate under FBI investigation appear on Meet the Press and not be asked even a single question about it?" wrote Nolte. "Democrats (and socialists) sure got it good."
Yes, it's true. If you're a leftist, the media will give you kid glove treatment and if you're conservative right, you get dragged through the mud with the rest of the pigs.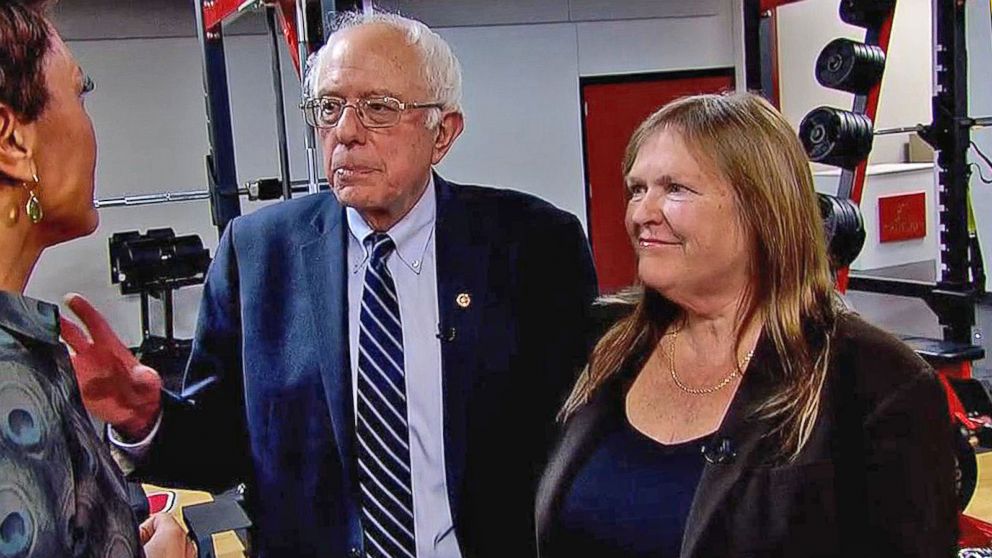 We are demanding justice, as Bernie and Jane Sanders should go down as a result of the investigation. The truth needs to come out about these lying liberals!
Source: The Daily Wire