There are those who dismiss the idea that there are Muslims on the loose in America who are planning terrorist attacks on our soil. Then there are those who correctly state that the vast majority of Muslims in our country are peaceful and have no intentions of committing violent acts or in any way associating themselves with the radical Muslims who do. That latter position is true enough, but doesn't really address the problem.
What about those who do interpret explicit Muslim teachings to be a charge that they either convert non-believers or kill them. In other words, they take the jihad concept literally. Depending on the quality of their training and weapons, a lot of innocent people can wind up dead at the hands of these Islamic terrorists. These are not random lunatics who go on fits of mass murder. They are zealots who are driven by a very specific ideology that unites them in a shared mission of terror and violence.
Muslim Abdirahman Sheik Mohamud has been apprehended and has pleaded guilty not only to aiding terrorists, but of being part of a plan to conduct terrorist acts in the United States. This is the danger that must be addressed lest people in their cross-hairs lose their lives.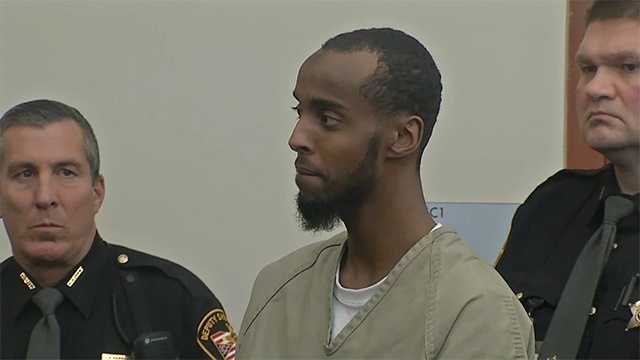 "Abdirahman Sheik Mohamud was charged by a federal grand jury with providing material support to terrorists, providing support to a designated terrorist organization, and of lying to the FBI about international terrorism. His guilty plea was sealed until Thursday because of an open investigation.
"Acting Assistant Attorney General Dana J. Boente said Thursday, 'Mohamud admitted to traveling overseas, providing material support to a designated foreign terrorist organization, and receiving training from terrorists. He also admitted to returning to the United States and planning to conduct an attack on American soil. He will now be held accountable for his crimes.'"
A sincere thanks from a grateful people to those law enforcement personnel who caught this guy before the attack could be carried out is in order. But the uncomfortable question is immediately raised regarding the likelihood of catching all such individuals before they can commit mass murder.
But back to Mohamud. He has a fascinating career.
"Mohamud was born in Somalia and came to the United States when he was two years old. According to court records, his brother was fighting in Syria by 2013, and Mohamud provided material support to him from the United States.
"Mohamud became a naturalized citizen in 2014, promptly submitting an application for a passport, and buying a one-way ticket for Athens, Greece, with a layover in Istanbul, Turkey. When he landed in Istanbul, instead of flying on to Athens, he travelled to Syria and joined the al-Nusrah Front, with the help of his brother.
"In Syria, he trained with weapons and engaged in combat. Court documents indicated that he 'expressed a desire to die fighting in Syria.'
"Instead, he was instructed by al-Nusrah to return to the United States and commit an act of terror. He recruited several U.S.-based people to help him carry out 'something big,' before being questioned by the FBI."
What can be said here? For one thing, we are obviously grateful he was caught.
But what causes a man raised in the United States since he was two to adopt a career of Islamic terrorism? Perhaps the example of his brother? Perhaps indoctrination he might have received from Muslim leaders he grew up around?
It seems clear that his desire to become a U.S. citizen was to make it easier for him to function in America as he prepared for his life of terror.
What this does illustrate very clearly is that President Trump makes a very valid point when he expresses concern over those who have spent time in nations that harbor terrorists such as Syria then entering the U.S. The travel ban has legitimacy.
Of course, Mohamud had the advantage of being a U.S. citizen. But when anyone travels to Syria or Afghanistan and spends time there, especially a Muslim, it is not unreasonable to question what they were doing there when they later arrive in the U.S. In fact, as we've just seen, lives depend on it.
Source: VOA