The age of peaceful demonstrations may be coming to an end since the election of Donald Trump as president has spurred the liberal left to become more and more disruptive and violent towards Trump supporters.
Lawlessness has always been a hallmark of liberal activism. When famous people or their children get involved, no exception is given by the police when they are called in to put a stop to their violent, unruly antics. And this recent arrest could not be more devastating for the Liberals.
Linwood Michael Kaine, the son of Democratic vice presidential candidate, Tim Kaine, was arrested for rioting in protest at a pro-Trump rally located in St. Paul, Minnesota.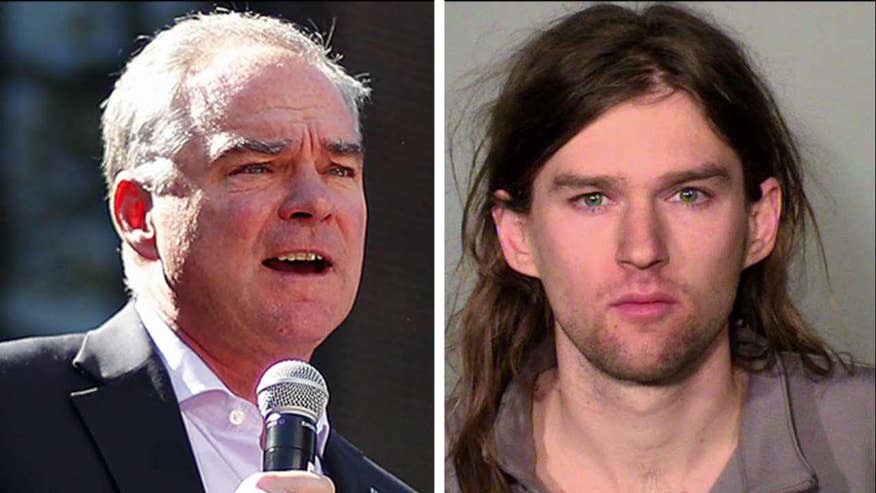 Joe For America explained:
The riots coincided with the rallies in support of President Trump on March 4th. Police were required to arrest numerous individuals after things took a rather violent turn. One of those arrested was Kaine's son. Kaine and four friends were arrested on suspicion of second degree rioting, The sixth person associated with him was arrested for disorderly conduct.
Someone set off a smoke bomb in the Capitol rotunda after horns, whistles, and chants were used to disrupt the peaceful rally. Kaine is a graduate of Carleton College and currently lives in Minneapolis. He goes by his nickname 'Woody.'
Law enforcement officials reported to the media that he was arrested and jailed in Ramsey County and released pending further investigation. Local authorities indicate he might face misdemeanor charges. However, Senator Kaine of Virginia released a statement of support following his son's arrest.
Watch the video of the riot here.
In his statement, Tim Kaine affirmed his support for his son's actions:
"We love that our three children have their own views and concerns about current political issues. They fully understand the responsibility to express those concerns peacefully."
It is a little puzzling as to why the younger Kaine resorted to violence if he truly believes in "peaceful" protest but apparently, in his mind, terrorist actions equate with being peaceful!
Joe for America continued:
Authorities confirmed Linwood Kaine was arrested after his friends were seen throwing fireworks at the protest. They also indicated they had to use some force when detaining him in custody.
These are most definitely not the actions of peaceful protesters but they are the actions of terrorists.
Peaceful protests result with words spoken and riots result with peace broken!
Source: Joe For America