When has the scandal-ridden Democrat party ever been honest and forthcoming about anything? Anytime there is the least bit of controversy, they clam up and refuse to say anything at all that might incriminate them.
The IT scandal where a family of Muslim IT technicians working for the Obama administration obtained access to reams of sensitive information has had the Democrats acting very elusive when asked about the issue by reporters.
Former House Speaker Nancy Pelosi displayed her arrogance towards a reporter, who asked why the IT staffer being investigated by U.S. Capitol Police was still working as an advisor, by simply dodging the question.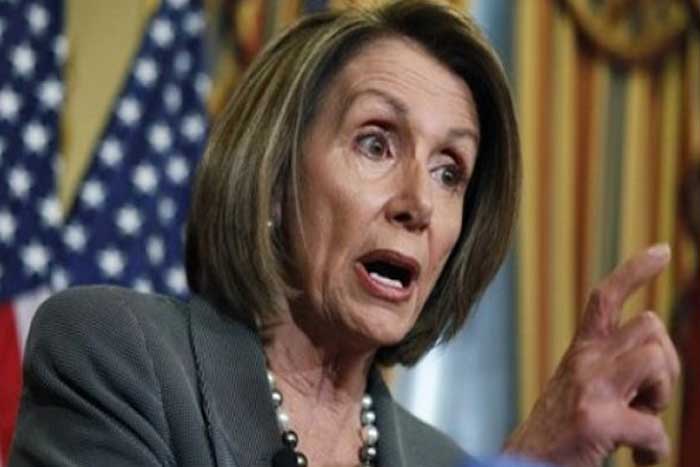 The Daily Caller explained:
U.S. Capitol Police and other agencies are probing the cyber activities of three brothers who had jobs as congressional staffers at the office of information technology for lawmakers on the House Permanent Select Committee on Intelligence, The Daily Caller News Foundation first reported. Brothers Imran, Abid and Jamal Awan also provided their services for other Democratic members in the lower chamber.
When they came under suspicion by law enforcement for accessing the House network without permission last February, they were all banned from accessing it. While some Democratic lawmakers dismissed Imran from their employ when the story, others, like Florida Democratic Rep. Debbie Wasserman Schultz kept him on.
When asked why the IT staffer under investigation was still working  as an advisor, Pelosi responded like a stammering fool:
"Well, the people under investigation [include] the Attorney General of the United States. I mean, what are we talking about here?"
"You have a very specific charge there. I haven't followed that very closely."
"I'm not sufficiently understanding the situation to make any concern about it, but there are plenty of people who are under in investigation who still have their jobs."
What it all boils down to is the Democrats are either covering their corruption by protecting these IT techs because they know too much or the Democrats themselves are too naive to realize what's going on in their own backyards.
Either way, the Democrats are proving they are too stupid, too corrupt and too inept to be allowed to control a national government.
Source: Gateway Pundit