I have been asked on multiple occasions, too many to count, why I homeschool my 5 children. I have always been very up front with all of them. I homeschool my children for their safety, their well-being, and for my peace of mind. I read so much about the brutality of the public schools and could never conceive sending my children to these places where I have had the displeasure of attending.
Between bullying, drugs, promiscuousness, alcohol, teachers and their unseemly penchants for brainwashing children with revisionist history and Leftist ideology that praises the achievements of murderers and deplores Christianity, while holding Islam up to a higher standard, I am secure in my decision to withhold my children from being exposed to any of that. There is a reason why homeschooling is becoming more and more prevalent and why more and more school administrators continue to demonize homeschoolers with the most horrible lies and innuendo.
Other problems exist as well. Like in the Charles County middle school in Maryland where a school aide has been arrested after authorities found some of the most horrific videos on his phone. He has been charged with a total of 119 counts ranging from sex with a minor to assault with (so far) 24 victims. But the blockbuster: the perpetrator is also HIV positive!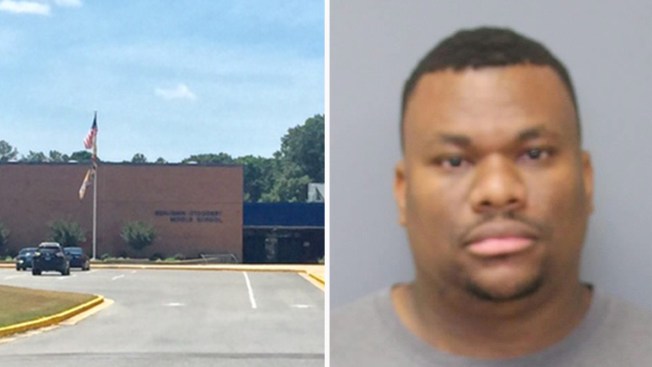 Independent Journal Review:
On June 30, Carlos Deangelo Bell, a middle school instructional assistant and track coach, was arrested after a parent found inappropriate text messages on her son's cellphone.
Before his arrest, the 30-year-old was considered by both colleagues and neighbors to be a "nice guy," and it wasn't until his personal devices were investigated that the nature of his alleged crime was truly revealed.
Since his arrest, the initial seven victims have become 24, and it's been revealed that Bell is HIV-positive. Two of his alleged victims have been tested, and fortunately, both results came out negative.
According to the New York Post, on Monday, the Charles County State Attorney's Office indicted Bell on 119 counts, including:
12 counts of child sexual abuse
38 counts of second-degree sex offense
44 counts of filming child pornography
2 counts of third-degree sex offense
2 counts of second-degree assault
2 counts of solicitation of a minor
3 counts of transmitting or attempting to transmit HIV to another
5 counts of displaying obscene matter to a minor
5 counts of contributing to the delinquency of a minor and distribution of marijuana
Fox News reported that apart from the rest of the counts, child sexual abuse, second-degree sex offense and filming child pornography carry a maximum sentence of 1,500 years in prison.
My wife and I may have tough days. Lord knows we sometimes want to pull our hair out. There are days when we want to give up, because it can be stressful. But then something like this story reminds us of why we are doing it and what a blessing it has been for us to have our children with us 100% of the time!
They do really grow up so fast and that's something of an amazing thing to watch as they go from crawling to running to reading to critical thinking! It's truly amazing to know that you had a direct involvement in that. I feel terrible for these parents who now have to deal with the aftermath of this tragedy and thank God everyday for the opportunities we have had to avoid those types of situations.
Source: Independent Journal Review