Strataserv is a California-based outsourcing firm that operates out of San Jose and has serviced some of the tech industry's biggest outsourcers, including Microsoft, Oracle, Cisco Systems, IBM, Amazon, Yahoo!, and Apple. Outsourcing pertains to the business practice of "outside resourcing" begun around 1981 where a company contracts with another outside business to provide certain services and personnel.
Many of these outsourcer kings like Apple have contracted out to foreign entities the bulk of their associate staff. The reason is clear: $$! An example of the savings for Apple is for them to train 8,700 workers who oversee 200K factory employees would take nine months. In China, it takes 15 days!
Strataserv is owned by an Indian-American business woman, Sridevi Aiyaswamy, who has done remarkably well in the industry, considering that she deals primarily with foreign nationals. "Remarkably" is an understatement in fact and she wasn't playing by the rules. Aiyaswamy has just pled guilty to charges of violating federal H1B Visa laws in the U.S.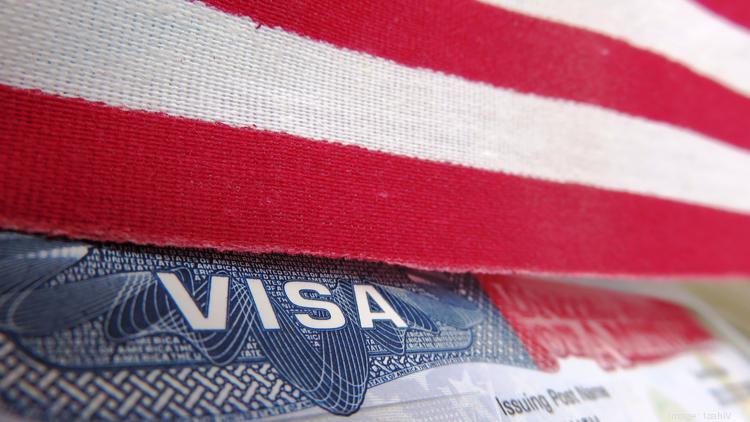 Breitbart:
A California-based businesswoman who runs an outsourcing firm to replace American tech workers pleaded guilty to H-1B visa fraud.
Sridevi Aiyaswamy of Strataserv Inc. in San Jose, California, pleaded guilty in federal court after she fraudulently brought foreign guest workers on the H-1B visa to the United States by falsely claiming they had already secured jobs in the country when they had not, according to Mercury News.
Aiyaswamy brought 25 foreign nationals to the U.S. on H-1B visas by telling immigration officials that jobs were waiting at Cisco Systems, Inc.
Every year, more than 100,000 foreign guest workers come to the U.S. on the H-1B visa, replacing Americans in the tech, medical, fashion, and other industries.
Strataserv, Aiyaswamy's outsourcing firm, previously worked with some of the largest outsourcers including Microsoft, Oracle, Cisco Systems, IBM, Amazon, Yahoo!, and Apple.
Aiyaswamy pleaded guilty to three of the 34 counts she was charged with, admitting to the H-1B visa fraud. The woman now faces a maximum 10-year prison sentence and a $250,000 fine.
The report by Breitbart doesn't go much into the reasoning behind perpetrating such risky violations, but it's clear that Aiyaswamy's criminal conduct was bestowing on her business an unfair advantage over competitors because they had to follow the normal American process of visa application that was convoluted, expensive and necessarily lengthy.
As well, the report also fails to mention that Aiyaswamy submitted counterfeit "Statements of Work" with forged signatures as back-up documentation, according to the Department of Justice. Aiyaswamy is free on bond, but scheduled to return for sentencing on November 15th.  Hopefully, she shows up for court. Perhaps they've incentivized her return by vowing to go easy on her sentencing.  We'll keep an eye on this one.
Source:  Breitbart