The attack on our consulate in Benghazi that cost four American lives is at once both an American tragedy and a stain on the legacies of both Barack Obama and Hillary Clinton. A thorough and complete investigation into what went wrong there is long overdue, and we may never know the whole truth. But it should follow both of those individuals until such time as the truth is made undeniable.
In the meantime, our armed forces continue to prosecute the search for those responsible. What Mr. Obama and Mrs. Clinton lack in courage and integrity, they possess in abundance.
US Special Operations forces and FBI agents have now captured Mustafa al-Imam. This terrorist played an integral role in that infamous attack that killed four Americans.
"FOX News reported:
"American special operations forces and FBI agents have captured a militant who allegedly was involved in the deadly attack on a U.S. diplomatic compound and CIA annex in Benghazi, Libya, two U.S. officials confirmed to Fox News on Monday.
"Officials identified the suspect as Mustafa al-Imam. The capture took place Sunday at an unknown location in Libya.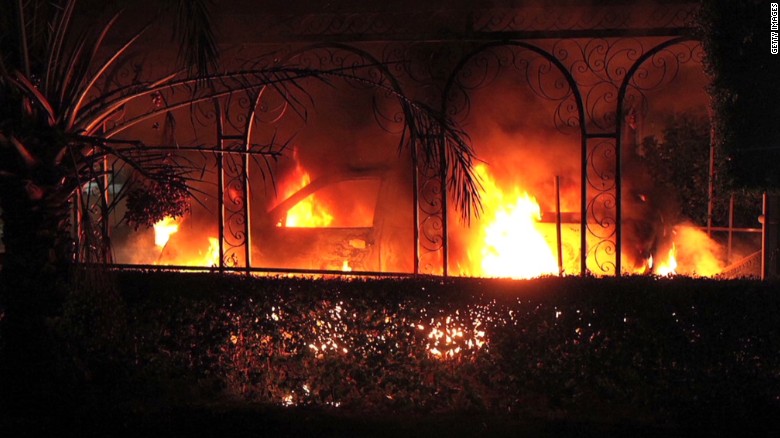 "The attack, on September 11, 2012, killed four Americans, including Ambassador Chris Stevens.
"Al-Imam is being transported back to Washington where he will be charged in federal court, a U.S. official told Fox News. The Department of Justice has the lead on the prosecution."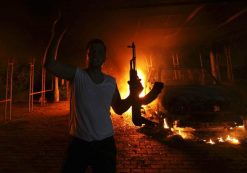 This is terrific news and is a testimony to the courage and capability of the members of our Special Forces and the agents in the FBI.
Recall this this attack on our diplomatic compound was referred to as a "protest" by Mr. Obama. That was nothing more than a pitiful attempt to duck the blame for his and Hillary's misconduct.
As Al-Imam is dealt with by our justice system, perhaps Mr. Obama and Mrs. Clinton will finally be called to account for their part in that tragedy.
Source: Gateway Pundit