We all knew that President Trump made the right choice in picking Nikki Haley as his Ambassador to the United Nations!
From the very beginning of her appointment, she has made it perfectly clear to not only the U.N., but to the world, that the United States will no longer tolerate their anti-Israel bias. But now, she has given them the ultimatum that should really make them squirm.
If the U.N. Human Rights Council continues their unreasonable bias against the nation of Israel, then Nikki Haley has suggested that, with the president's permission, the United States would soon be leaving and withdrawing from this council. What a reality check for this liberal group!
From The Telegraph:
The Trump administration is considering withdrawing from the United Nations Human Rights Council over what the US ambassador described as its biased stance against Israel. 
Campaign groups condemned the threat, saying America should get its own house in order before undermining the global effort to protect against human rights abuses.
But the council's critical view of Israel has long been a source of contention in the US, Israel's closest ally.
Nikki Haley, US permanent representative to the UN, on Tuesday told the 47-member forum it was undermining its own credibility by turning a blind eye to abuses committed by other countries.
Amb Haley: hard to accept that the HRC has never considered a resolution on Venezuela, yet it adopted 5 biased resolutions against Israel.

— US Mission to the UN (@USUN) June 6, 2017
"The United States is looking carefully at this council and our participation in it. We see some areas for significant strengthening," she said before the council at its Geneva headquarters.
She compared the case of Israel with that of Venezuela, where dozens of protesters have been killed during months of political turmoil yet which currently has a seat on the council.
"It's hard to accept that this council has never considered a resolution on Venezuela and yet it adopted five biased resolutions, in March, against a single country, Israel," she added. "It is essential that this council address its chronic anti-Israel bias if it is to have any credibility."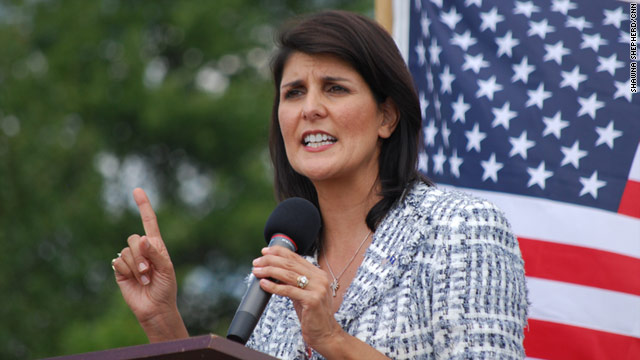 What Ambassador Nikki Haley has said is the truth that this stuffy, no-good council needed to hear. How can this group call themselves the Human Rights Council if they spend all of their time attacking Israel and not condemning other countries that are actually hurting their citizens. The hypocrisy is mind-boggling.
Perhaps if the United States truly did leave not only this council, but the United Nations entirely, the loss of income would be enough of a hit to force a complete shutdown! We trust both President Trump and Nikki Haley to make the right decision on if/when/how to withdraw. Hopefully sooner rather than later!
Source: The Telegraph