Ten days before his Inauguration, President Trump shook on a deal with Alibaba founder and owner, Jack Ma, which promised to bring to the American Midwest 1 million new jobs! Before that, in the middle of December, Carrier Air Conditioner Manufacturing (1K jobs), Softbank Telecommunications (50K), US Steel (10K) and IBM (25K) promised expansion in the US.
Of course, there was also Ford (700), SAP SE (400), Amazon.com (100K), Lockheed-Martin (1.8K), GM (1.5K jobs & $1B investment), Bayer AG ($8B investment), Walmart (10K retail jobs, 24K construction jobs), LKQ (150 & New HQ in Tennessee), and Intel Chief Executive, Brian Krzanich, promised $7B investment in factory to employ up to 3K.
As usual, there's silence on the Leftist end of the Fake News Industrial Complex as President Trump shakes on yet another crazy awesome deal for the United States. Foxconn Technology Group out of Taiwan, has just invested multi-billions into the state of Michigan, only a week after it had pledged $10B for a factory in Wisconsin!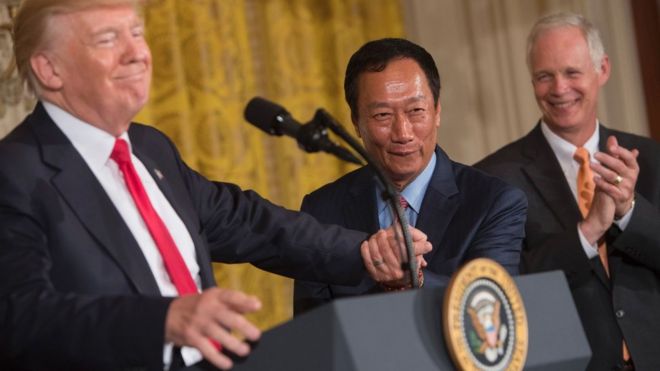 The Daily Caller:
Taiwan-based Foxconn Technology Group, the world's largest contract manufacturer of consumer electronics, is reportedly planning a multibillion dollar investment in Michigan.
The investment, first reported by the South China Morning Post, comes a week after the electronics giant announced a $10 billion plant in Wisconsin.
The new investment will focus on automated vehicle technology, according to Foxconn founder Terry Gou.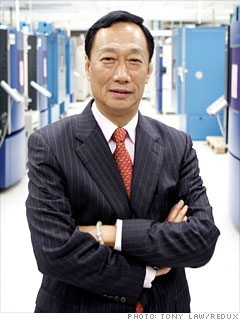 President Donald Trump welcomed Foxconn executives to the White House July 26, where he announced a technology and manufacturing initiative.
During the meeting, Trump praised Foxconn for investing in the U.S.
"Foxconn joins a growing list of industry leaders who understand that America's capabilities are limitless and that America's workers are unmatched, and that America's most prosperous days are just ahead," the president said alongside Gou at the time.
Foxconn's decision to build a $10 billion plant in Wisconsin, where they will make liquid crystal displays (LCD televisions), was a disappointment to people in Michigan hoping to lure the electronics giant to the state.
Reports that the company is going to come to Michigan to invest billions in its autonomous vehicle technology is welcome news.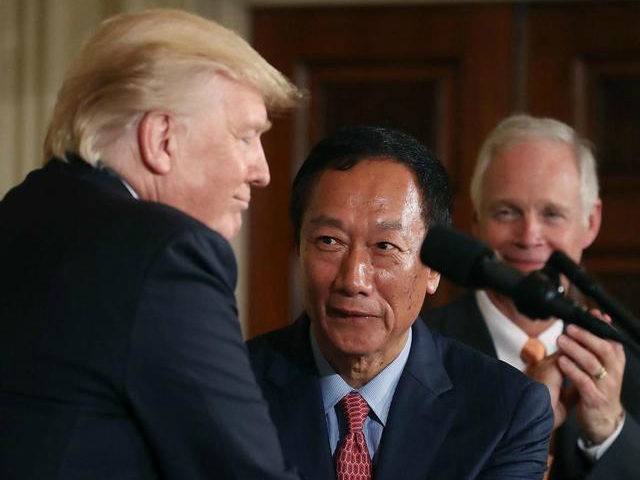 I'm not sure if it's the complete lack of this kind of great news for America over the past eight years, or if it's the fact that Trump just keeps rubbing it in their liberal faces that he continues to ink deals in this country that are huge winners. But the mainstream media needs to figure out that these deals are making America great again!
One thing is for sure, though. Whether or not he runs for a second term, the investments made on behalf of America by this man will have long-lasting benefits even if he is not in the White House four years from now. Somehow, though, I believe he will be!
Source: The Daily Caller