For a foreign national to become an American citizen used to be predicated on whether the applicant had financial resources, a business, or a marketable skill that would make that person a valuable and productive member of society.
It was never intended that America would open its borders and allow the world's poor and indigent masses to swarm in and overwhelm our welfare and public services programs. But that is exactly what former President Obama did, and it's still going on under a legal loophole he put into place.
Deferred Action for Childhood Arrivals (DACA) is a program that gives amnesty to illegal immigrants who came here as minors and protects them from deportation. It is a convoluted program that could end with the minor immigrant being given "advance parole" that results in permanent residence status and ultimately, US citizenship.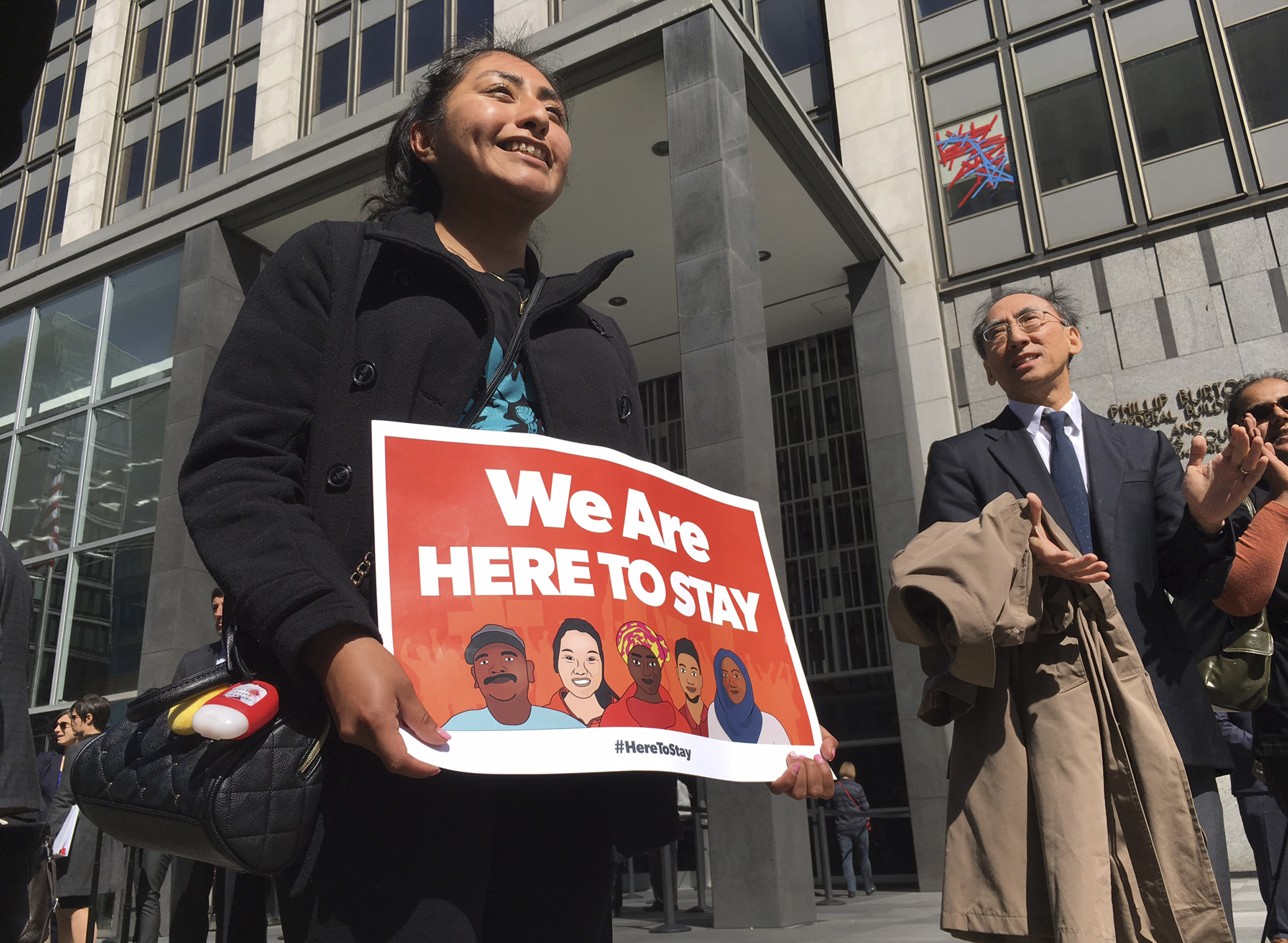 The Daily Caller explains:
A loophole in immigration law could allow thousands of illegal immigrants to be put on a path to citizenship, according to government data obtained by The Daily Caller.
Deferred Action for Childhood Arrivals (DACA), which is former President Barack Obama's amnesty for illegal immigrants who arrived as minors, does not confer legal status upon illegal immigrants. Instead, it is a form of prosecutorial discretion that protects beneficiaries from deportation.
A 2012 administration court decision, however, allows DACA recipients to leave the country and return through a process called advance parole, and receive lawful permanent status (a green card) if they are a direct relative of an American citizen. A lawful permanent resident may become a citizen after five years.
The Immigration Reform Law Institute (IRLI) obtained figures from U.S. Citizenship and Immigration Services (USCIS) that show that from fiscal year 2012 through fiscal year 2016 an estimated 31,781 DACA beneficiaries were approved for advance parole. USCIS did not give the full figures for fiscal year 2016, and the amount for that year had to be extrapolated from the October 2015 figure.
Advance parole is permission from federal authorities for immigrants to leave the country and then legally re-enter. An immigrant may get advanced parole to travel for humanitarian purposes (attending a funeral, getting medical treatment etc), educational purposes (study abroad programs, research etc), or employment purposes (work training, interview, etc).
Here lies the loophole to citizenship:
DACA recipients, referred to as Dreamers by activists, need advance parole to leave the country. If they leave without it and re-enter, they will lose their status and could be deported. Colleges around the country advertise study abroad programs to Dreamers and help them through the process of getting advance parole.
Once an illegal immigrant returns to the country with advance parole, they are considered to have lawfully entered the country, allowing them to adjust their immigration status. A barrier to obtaining lawful permanent resident status is not having continuous legal status in the U.S. However, through a direct relation with an American citizen (spouse, child, or parent), one can waive these barriers and get legal status, according to an explanation from the nonprofit Immigrant Legal Resource Center.
Well, how nice! Citizenship for an illegal immigrant minoris just a hop, skip, and a jump back and forth across the border, as long as they have "advance parole." Then it's finding your nearest American relative and you're home safe. A whole new category of welfare recipients is born!
Wow! So simple anybody can do it, and the rest of us get to pay for it!
Source: The Daily Caller