After President Trump's National Security Adviser, Lt. General Michael Flynn, resigned due to leaked info about a conversation Flynn had with a Russian official. Since then, Trump vowed he would discover where the leaks were coming from and punish the person responsible.
Apparently, the identity of the one blabbing to the news media may have been discovered over the weekend, and Trump is ready to spring the trap he's been setting to catch the culprit.
The person the investigation has settled on is a member of the White House staff and has been dating none other than Reince Priebus, Donald Trump's Chief of Staff!
According to Mad World News:
The months-long mystery surrounding who is leaking confidential information to the press came to a surprising crescendo on Sunday, when Got News reported that White House Deputy Chief of Staff Katie Walsh was behind it all in an apparent attempt to undermine President Trump.
Mad World News revealed earlier that Walsh was a die-hard #NeverTrump Republican throughout the president's campaign and, assumedly, still holds the same opinions about her new boss. She is also dating his Chief of Staff, Reince Priebus, giving her close access to confidential information surrounding the administration.
More history from Got News:
"Everyone knows not to talk to her in the White House unless you want to see it in the press," says a source close to the president. "The only question is whether or not she's doing it at the behest of [White House Chief of Staff] Reince Priebus or if she's doing it to advance herself in DC media circles."
One source in particular stands out: Walsh is close to Maggie Haberman, a New York Times reporter who wrote fawning pro-Republican National Committee stories during the presidential election. Walsh has also planted stories in The Washington Post and Politico.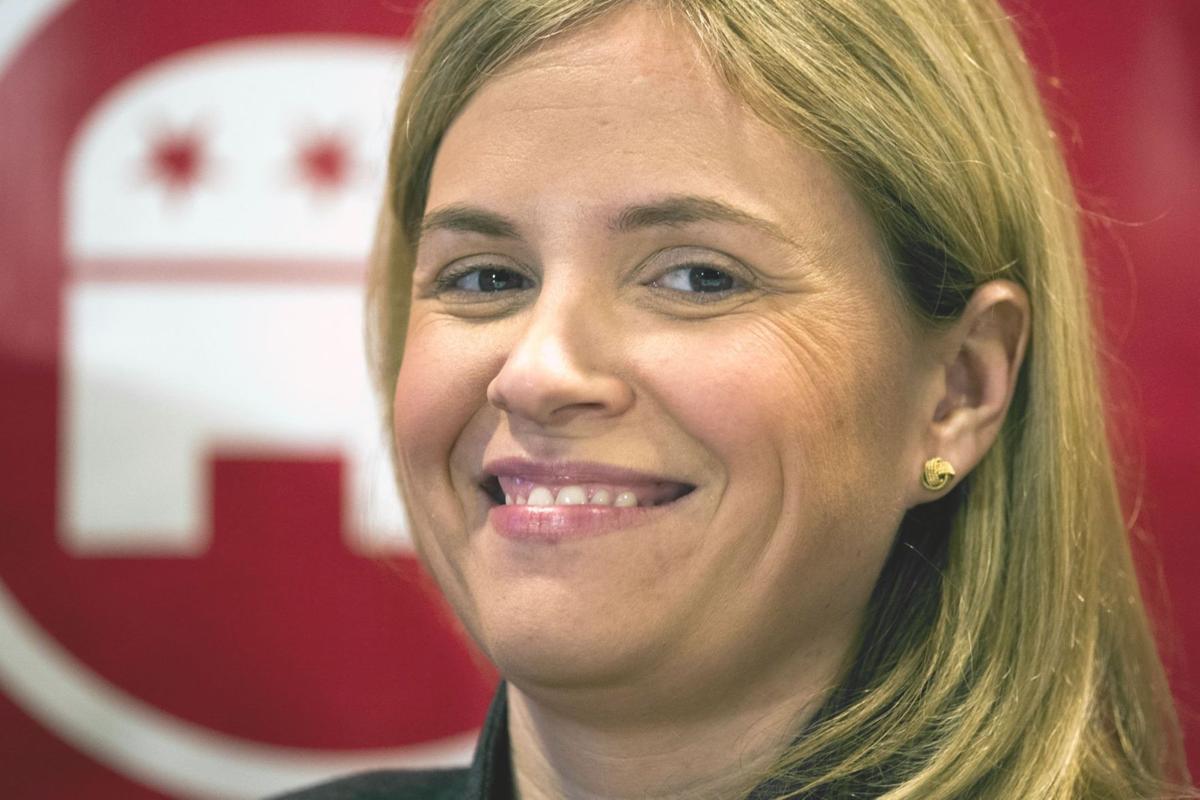 And here is how Trump smoked her and her boyfriend out! From Clash Daily:
The AP got busted sharing Fake News. (Or is it VERY fake news?) Not only that, in doing so, they may have just helped smoke out one or more of the moles in the White House.
Hate to be in THAT person's shoes right now. With no Obama around to offer a pardon? He or she must be sweating bullets. 
Here's why. The AP story about the National Guard rounding up illegal immigrants was EXACTLY the kind of 'red meat' story that fed into the biases of the media. So you know they would run with it… in an effort to damage President Trump and his administration.
But what they DIDN'T realize was that the White House INTENTIONALLY leaked this story. Different versions of it. To smoke out a mole.
The consequences of such actions are listed below, from the Washington Free Beacon:
The people behind the leaks violated federal law by disclosing classified information about Flynn's conversation with the Russian ambassador. That violation alone could put someone in prison for 10 years, and force them to pay a fine, under the Espionage Act.
It appears there are those who simply don't want Trump to succeed and for America to be great again. They'd rather we have more of the same old socialist crap that would make America a third world outhouse and Hillary Clinton an evil queen!
Trump will clean the rats out of his administration and then continue with the business at hand Making America Great Again (MAGA)!
Source: Mad World News, Clash Daily, Got News