The war against radical Islam is a reality our soldiers in uniform deal with every day all over the Middle East.
Although it seems like we're taking two steps forward, and one step back, President Trump is ensuring that, unlike former President Obama, we are working hard to eliminate radical Islamic terrorists.
Our military's efforts just paid off in a big way.
The latest good news coming out is about a high ranking Al-Qaeda leader being killed in a drone strike that happened in Syria today.
From Allen B. West:
The Mirror reports, Al-Qaeda's number two Abu al-Khayr al-Masri has been killed in a US drone strike in Syria, it is being reported.
Also known as Ahmad Hasan Abu al-Khayr al-Masri, he served as a deputy to the terror group's leader, Ayman al-Zawahiri.
The 59-year-old's death was reported by a number of experts on the Middle East and terrorism, including Charles Lister of the Middle East Institute.
Photos and video posted on social media suggested he was targeted by a drone as he travelled in a car on Sunday.
Pictures show a Kia car on the side of a road with a massive hole in its roof, with footage showing the difficult removal of a body from the vehicle's demolished interior.
Here is some more background information from The Mirror:
Abu Khayr al-Masri, who was reportedly married to a daughter of Osama bin Laden, was allegedly responsible for a number of terror attacks, including the bombings of the US embassies in Kenya and Tanzania in 1998.
He was an Islamic militant in Egypt before fleeing the country in the 1980s, and fought in the Bosnian War in the 1990s before eventually making his way to Afghanistan.
He fled that country after the September 11 terror attacks in the US, eventually landing in Iran where he and other senior al-Qaeda members were arrested in 2003.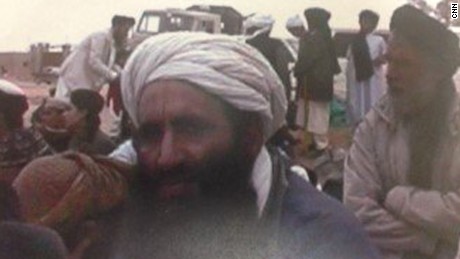 He traveled to Syria after he was released from custody in Iran in March 2015 along with two other al-Qaeda leaders.
President Trump will undoubtedly congratulate those who took out this terrorist threat on behalf of all of those who celebrate the western culture of freedom and liberty. And America is safer today now that this radical Islamic militant is gone.
Source: Allen B West, The Mirror