When President Trump issued his first executive order for a temporary travel ban on countries blacklisted as terrorist hotbeds, the order was shot down by liberal-activist federal judges who issued an injunction against its enforcement. Why? On the grounds that the travel ban targeted Muslims based upon their religion.
The judges' argument was that the ban violates the human rights of people who travel to America by profiling them according to their religion rather than on whether they present any kind of terrorist threat.
The risk is that until measures have been implemented to better screen travelers from the affected countries, there is no way to tell who are terrorists, potential terrorists, or simply travelers. This is why Trump has issued a second executive order, and again he received pushback from liberal judges. But…there is one judge that the mainstream media refuses to discuss. Why? Because this judge has now upheld Trump's second order.
From Joe For America:
Despite the losses the Trump administration has faced lately they just received a massive win in the courtroom, one the President will no doubt be pleased with. A federal court judge has upheld the President's second executive order on a temporary immigration ban to several countries in the Middle East. The Judge was Judge Anthony Trenga of the U.S. District Court for the Eastern District of Virginia.
In his ruling the Judge ordered the President, "has unqualified authority to bar physical entry to the United States at the border."
 The Judge also said the following,
"This court is no longer faced with a facially discriminatory order coupled with contemporaneous statements suggesting discriminatory intent. And while the President and his advisers have continued to make statements following the issuance of EO-1 (the first executive order) that have characterized or anticipated the nature of EO-2 (the revised ban), the court cannot conclude for the purposes of the motion that these statements, together with the President's past statements, have effectively disqualified him from exercising his lawful presidential authority."
The substantive revisions reflected in EO-2 have reduced the probative value of the President's statements to the point that it is no longer likely that plaintiffs can succeed on their claim that the predominate purpose of EO-2 is to discriminate against Muslims based on their religion and that EO-2 is a pretext or a sham for that purpose."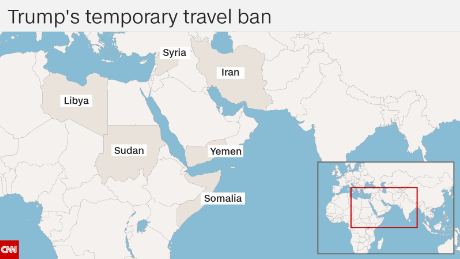 Of course, that doesn't mean that the liberal activist judges who opposed it originally won't try again. They're bound and determined to get Radical Islamic terrorists into America by hook or by crook, one way or another, and we're just as determined to see that they don't!
Source: Joe For America