As the new presidential directives issued by Donald Trump concerning illegal immigration are being put into effect, United States immigration agents are gearing up for another round of arrests for deportation.
Namely, illegals immigrants with a criminal record are the first to go.
As a result of Trump's policies, 10,000 new US Immigration and Customs Enforcement (ICE) officers will be added to the 20,000 already in the field, and they will be stationed at 400 offices spread across the country. But here's the best part of this news:
Since Trump has rescinded most of former President Obama's restrictions on ICE agents that prevented them from doing their jobs, they now have more freedom and discretion on who they arrest without worry of recrimination.
Via The New York Times:
Gone are the Obama-era rules that required them to focus only on serious criminals. In Southern California, in one of the first major roundups during the Trump administration, officers detained 161 people with a wide range of felony and misdemeanor convictions, and 10 who had no criminal history at all.
"Before, we used to be told, 'You can't arrest those people,' and we'd be disciplined for being insubordinate if we did," said a 10-year veteran of the agency who took part in the operation. "Now those people are priorities again. And there are a lot of them here."
The attitudes of ICE agents is much improved since Trump's order was issued:
The White House press secretary, Sean Spicer, said on Tuesday that the president wanted to "take the shackles off" of agents, an expression the officers themselves used time and again in interviews to describe their newfound freedom.
"Morale amongst our agents and officers has increased exponentially since the signing of the orders," the unions representing ICE and Border Patrol agents said in a joint statement after President Trump issued the executive orders on immigration late last month.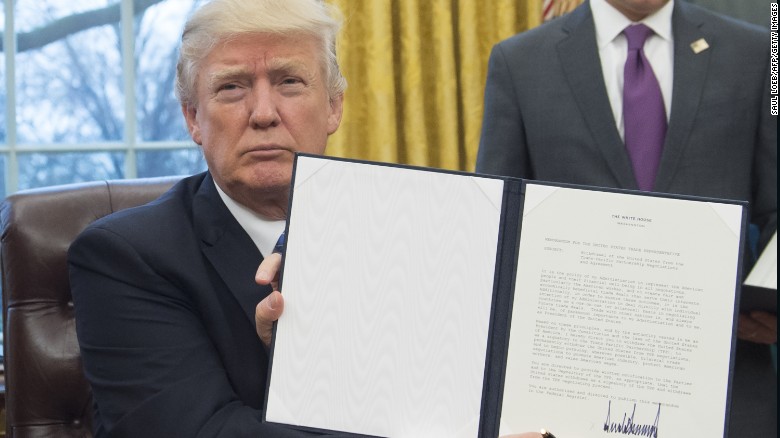 Officials within the Trump administration expressed a sense of purpose in protecting America's borders and national security:
John F. Kelly, the secretary of the Department of Homeland Security, said in a statement after the first large-scale roundups of the Trump administration: "President Trump has been clear in affirming the critical mission of D.H.S. in protecting the nation."
"There is no greater calling than to serve and protect our nation," he added, "a mission that the men and women of ICE perform with professionalism and courage every single day."
The fact that President Trump demonstrated his determination to deport immigrants, who may pose a threat to Americans, proves that he loves his country and will do what needs to be done to protect each and every American citizen.
Source: The New York Times