It's easy to have mixed feelings when discussing government organizations such as the Office of Government Ethics. On the one hand, you'll find few in Washington to be so crass, or perhaps so honest, as to admit that they'd really wish discussions of ethics were conducted out of the public eye, if at all. After all, Washington is not the place to go to find undiluted integrity.
On the other hand, it's hard to argue against the idea of promoting ethical behavior, or at least of exposing the more egregious examples of unethical behavior. The issue with the ethics office is the question of how ethical it is. In other words, by definition it has set itself above the fray, a difficult position to maintain.
So it comes as some shock when the head of the Office of Government Ethics, Walter Shaub, just abruptly resigned. We're predicting that the left will use this in at attempt to criticize President Trump, but on examination, things might be a bit different from that narrative.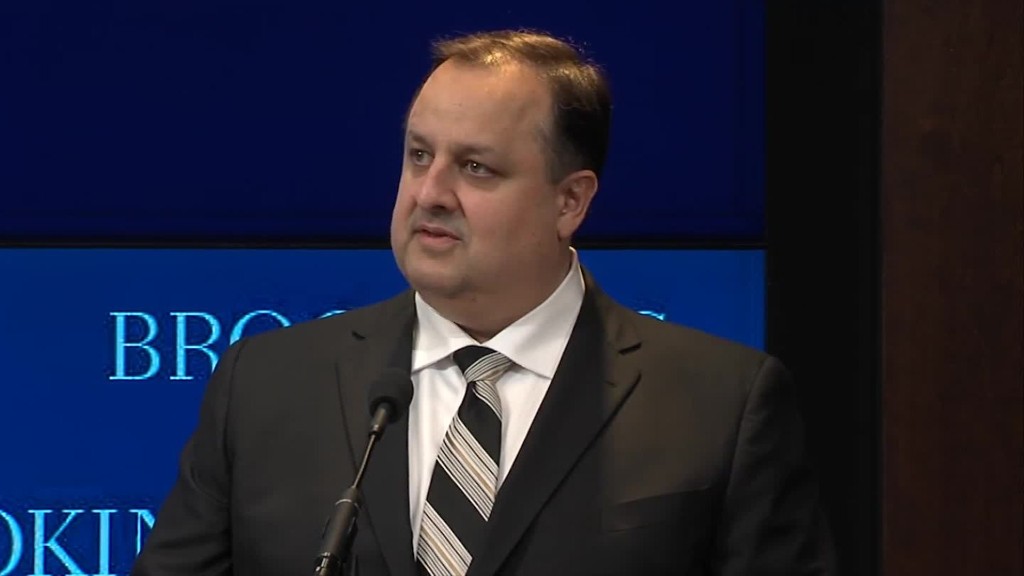 "Shaub, an attorney, expressed dissatisfaction with the 'current situation' at the OGE and announced he accepted a new job at the nonpartisan Campaign Legal Center, NPR reports. Shaub did not elaborate further on the problems he had at the OGE, but he did mention wanting greater freedom to pursue reform.
"'The current situation has made it clear that the ethics program needs to be stronger than it is,' Shaub told NPR. 'At the Campaign Legal Center, I'll have more freedom to push for reform.'
"Shaub sent Trump his resignation letter and praised his colleagues in the ethics office for their work."
It sounds like Mr. Shaub is unhappy with the president and his policies, although he as restricted his criticism to less public venues.
"The OGE only has the authority to advise on ethics, but Shaub had tried to use the small agency to put pressure on Trump. Shaub used the OGE's Twitter account to criticize Trump's stance on divestiture and mock his style of tweeting."
"Shaub said Trump's plan to avoid conflicts of interest 'doesn't meet the standards that the best of his nominees are meeting and that every president in the past four decades has met.'"
Shaub has a right to his opinion, but let's take a closer look at his other opinions.
"Shaub received a bipartisan rebuke from Congress shortly after Trump took office for criticizing the president in a closed-door meeting. Some critics have questioned his objectivity toward Trump, citing his political donations to former President Barack Obama and prior defense of Hillary Clinton's ethics."
Stop right there. Shaub has defended Hillary Clinton's ethics? How is that possible? She has none.
Nevertheless, while we would like to compliment Mr. Shaub on a job well done, if he was on the job while Hillary held office and didn't go on the offensive over matters such as the Clinton Foundation and her bizarre email system, we must withhold our praise as well as question the impartiality of this man. Hence, what he has to say about President Trump or anyone else needs to be taken with a grain of salt.
Source: Washington Free Beacon