Sometimes criminals aren't the brightest bulbs in the box when it comes to deciding what their plans are, how to best execute them, and how to avoid getting caught.
These "young guns," all teenage, illegal immigrants from Honduras, found out the hard way that Texas law enforcement is not to be trifled with.
The question that immediately comes to mind is: what were they thinking? Considering that these three illegal immigrants broke into the home of a prominent Texas attorney, tied him up, stole his guns and electronics, then kidnapped him. Why all of this? So they could force him to withdraw money from a bank's ATM.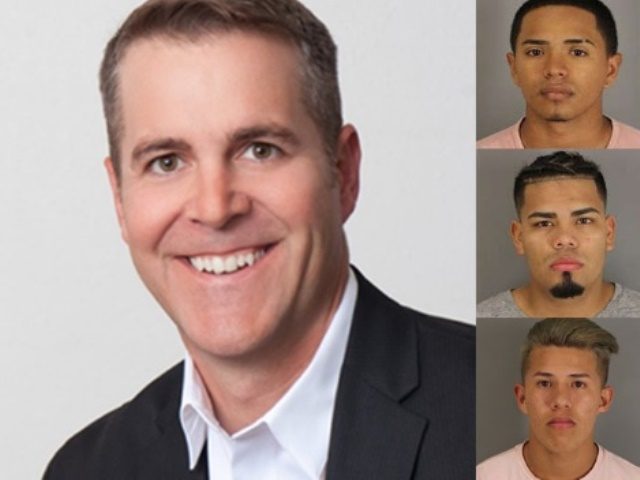 Via Breitbart:
Detectives from the Orange County Sherriff's Office Criminal Division located German Adalid Borjas-Benitez, 19, Henrry Eduar Rivera-Antunez, 17, and Erik Pagoada-Bustillo, 17, in Port Arthur on Friday, 12 News reported.
Two of the three suspects allegedly broke into the home of Orange County attorney Jim Sharon Bearden Jr. on May 8 wearing masks and tied him up as they stole high-value items – guns and electronics – from his home. The third suspect, who acted as the driver, waited outside and served as a lookout.
The three suspects then purportedly drove Bearden Jr. to a bank where they forced him to withdraw cash at which time they let him and his vehicle go.
"The three were arrested for burglary of a habitation, a 1st-degree felony and taken to the Jefferson County jail," 12 News reported.
All three suspects are reportedly illegal aliens from Honduras. Captain Cliff Hargrave said that the three illegal aliens supposedly confessed to the crime.
Immigration and Customs Enforcement (ICE) immediately placed detainer requests on all three illegal aliens.
Liberals are all so tolerant and open minded when it comes to extending a welcome to illegal immigrants, but are seemingly oblivious to the fact that not all of the illegals are coming here to partake of the American Dream. Some immigrants are here to take advantage of what they perceive as "easy pickings" from Americans.
If there ever was a good argument for building the wall and beefing up border security, this is it! It's high time America stopped being the world's sugar daddy and demanded that certain standards be met by anyone wishing to immigrate here! Like loyalty and appreciation for what they're being given as American citizens.
Source: Breitbart