The Obama administration is rightly criticized for ignoring important issues while focusing on its leftist social agenda. As it turns out, there is a connection between these two. Important national security issues were ignored as a part of Mr. Obama's liberal agenda. And this has not only put Americans in general in danger, but has allowed hostile entities to advance their plans to harm Mr. Obama's successor.
What we are now experiencing is the discovery of what a menace to the people of America that Barack Obama really was. It has just taken a bit of time for the truth to come out now that Obama appointees no longer hold the positions of power that helped them control the flow of information and the debate. Mr. Obama's actions have put the life of President Trump in danger, and such actions are without excuse.
In what can only be termed treasonous activity, leftist interests in the U.S. such as Antifa have been revealed by the FBI to have traveled to Germany to meet up with groups such as al-Qaeda and ISIS to plan terrorist attacks in America, specifically targeting President Trump. And the seriousness of their intentions is underscored by attempts by Antifa to acquire bomb-making materials. That they have been able to organize to this degree is a direct result of the policies and dereliction of Mr. Obama.
The following excerpts are from All Out War: The Plot to Destroy Trump, written by Edward Klein, the former chief editor of the New York Times Magazine. Mr. Klein tells us:
"A secret FBI investigation of the violent 'resistance' movement on college campuses against President Trump has led to an alarming discovery—the collusion between American anarchists and foreign terrorists in the Islamic State and Al qaeda, according to a confidential 'Informational Report' by FBI field offices.
"'There is clearly overwhelming evidence that there are growing ties between U.S. radicals and the Islamic State, as well as several [ISIS] offshoots and splinter groups,' stated the FBI field report, which was delivered to Acting Director Andrew McCabe on July 11, 2017, and which is being published for the first time in my new book All Out War: The Plot to Destroy Trump.
"The FBI report on efforts by Islamic terrorists to recruit followers among violent U.S. groups like Antifa corroborates President Trump's controversial claim, following last summer's deadly protests in Charlottesville, Virginia, that left-wing anarchist groups are just as dangerous as right-wing white supremacists."
No wonder the left went berserk when President Trump drew an equivalency between dangerous left-wing groups and right-wing white supremacists. He spoke the truth. In fact, the leftist groups are likely more dangerous.
While white supremacists actively spew their venomous hate, the FBI is telling us that the left-wing groups are cooperating with international terror organizations to bring that terrorist threat to America with the president a target of special interest. This takes matters to a much more serious level as it portends the deaths of as many Americans as such leftist groups can cause.
What Mr. Klein tells us from FBI reports is chilling.
"'Ties between three key leaders of the Oakland group [names redacted] met in Hamburg with a leader of the AQAP [Al Qaeda in the Arabian Peninsula] and the AQIM [Al Qaeda in the Islamic Maghreb],' the report continued. 'The leader from AQAP is an Egyptian-born male [name redacted] who is known to be in charge of finances and recruiting for the group.
"'There is evidence from informants that he is helping the Oakland group acquire the weapons they are seeking, primarily bomb making equipment and toxic chemicals and gasses.
"'One of the men from Oakland traveled to Syria to meet with ISIS; the purpose was for training in tactics, but was thought to be primarily a bonding visit to discuss possible massive disruptive attacks in the U.S."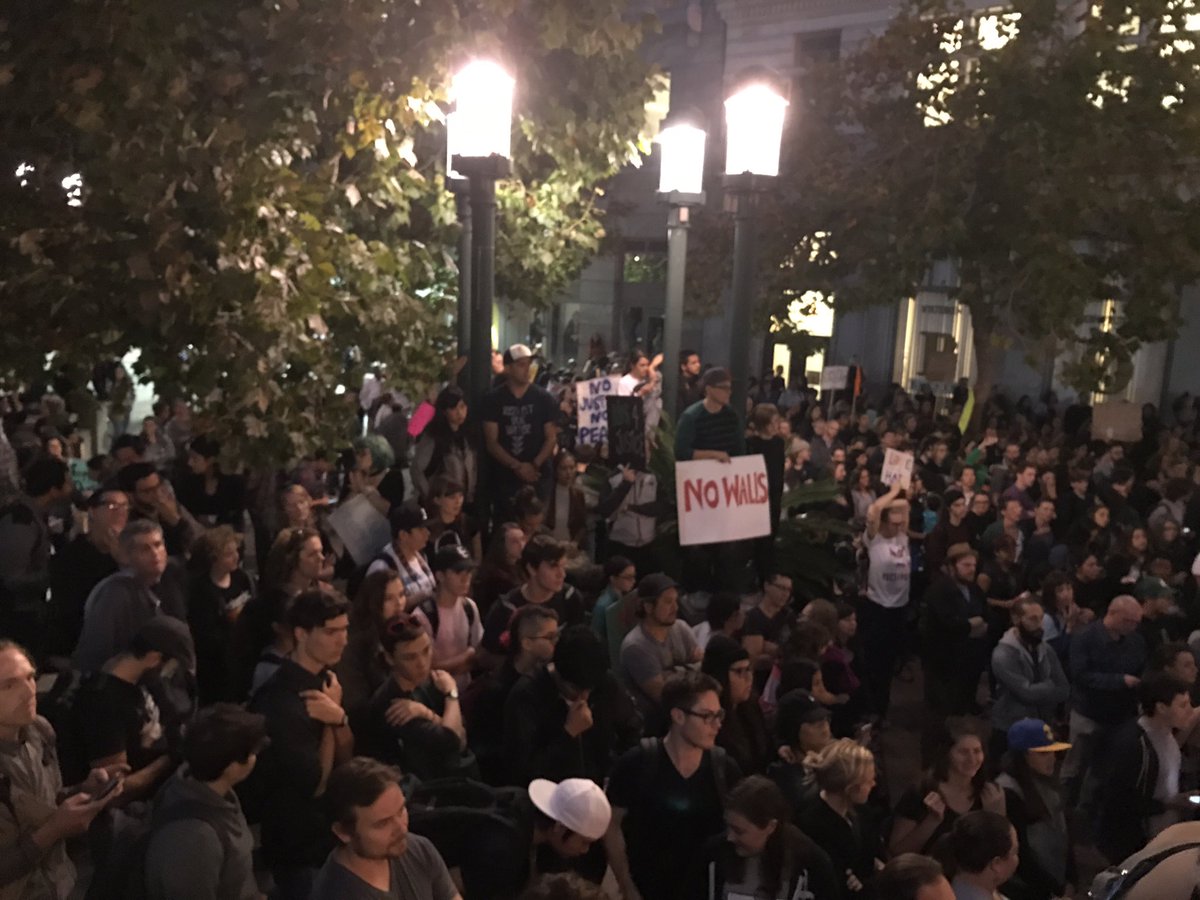 The blame for this crisis becoming as serious as it already has can be laid directly on Mr. Obama, and on his top administration officials. Their actions are more than just a disgrace, and have deliberately put Americans in danger in order to advance their liberal agenda.
"'The FBI is really playing catchup ball, because the Obama administration refused to give the bureau the resources it needed to effectively infiltrate and surveil the radical groups on college campuses,' the source continued. 
"'Any talk of a connection between radical Islam—a phrase the Obama people wouldn't even use—and American extremists was pretty much laughed off. [Former Attorney General] Loretta Lynch would have blown a gasket if she heard that the FBI was surveilling so-called college political organizations.
"'All that has changed under the Trump administration. Everyone's aware that the resistance movement, with its effort to get rid of Trump by any means necessary, has created fertile soil for ISIS and al Qaeda to establish a beachhead in America.'"
What to call the actions of Obama and his team? Criminal dereliction of responsibility? Of course, they had nothing to worry about from these leftist terror groups, since such groups they would never attack those in government allied to their cause. They have similar goals, if different methods.
Those conservatives who are quick to criticize President Trump need to stop and think. His election delivered us from the continuation of the treasonous policies of the Obama administration which surely would have continued under Hillary. This is huge, to use a word popular with President Trump.
The leaders of the white-supremacist movement do not realize that they are serving as useful idiots for the very people they claim to oppose. They provide a very helpful target for leftist anger, and help focus public attention on their reprehensible beliefs while the left is able to fly under the radar.
The idea of the "cavalry coming over the hill" to bring deliverance might not be too strong of a metaphor for what President Trump and his administration have done and are doing. And it's more than just saving his own skin. This president is doing his job to protect American lives.
And none too soon.
Source: Daily Mail
Deprecated
: Function get_magic_quotes_gpc() is deprecated in
/home/americanconserva/public_html/wp-includes/formatting.php
on line
4798