When former President Obama left office after Donald Trump was sworn in as the new president of the United States last January, he left a cadre of deep state operatives in place to spy on Trump and his staff's every move.
Their job was to gather information that could be used by Obama and company to undermine, and ultimately destroy Donald Trump's presidency. But the Donald is in the process of cleaning house to eliminate that problem.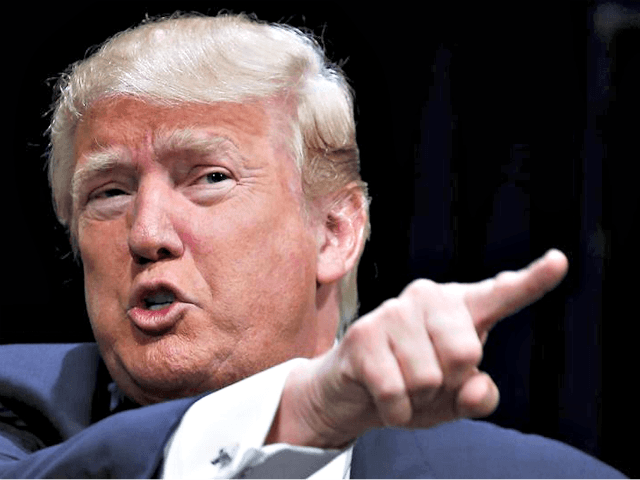 It has been announced that the identities of three of Barack Obama's entrenched, secret spies have been discovered. They are now short timers before the ax falls. The 3 (can you believe it, 3?!) leakers are slated to be fired as soon as possible.
From Breitbart:
At least two separate news organizations are reporting that three distinct leakers have been identified at the White House and that President Donald Trump is expected to fire them when he returns from his first overseas trip.
"CBS News has confirmed from two sources that three leakers of classified information at the White House have been identified and are expected to be fired," CBS News reported this week, adding, "Officials within the Trump White House believe leaks of Mr. Trump's conversation with Russian Foreign Minister Sergey Lavrov are a 'deliberate attempt' by officials who are holdovers from President Obama's administration and are trying to damage the Trump presidency."
In addition, this week, chief One America News Network (OANN) White House correspondent Trey Yingst also reported that three White House leakers have been identified and referred to the proper authorities.
Yingst wrote on Twitter that the three leakers have been carelessly leaking classified information to hurt President Trump politically and that Trump is expected to fire "multiple people" connected with the network of leakers upon his return to the White House:
SCOOP: Three White House staffers have been identified for leaking classified info. POTUS will fire 'multiple people' when he returns to DC.

— Trey Yingst (@TreyYingst) May 22, 2017
That the three operatives spying on Trump and his staff should be prosecuted is a no-brainer, but what should happen is the ring-leader needs to go down with them. And we all know who that is: none other than Barack Obama, as he has been a thorn in Trump's side since day one.
Obama's deep state meddling in the affairs of the Trump administration is part of his fundamental transformation plan. It is nothing short of sedition and may be treason, as well, since he's doing it to aid Hillary Clinton, illegal immigrants, and Muslim terrorists.
As long as President Trump continues to discover and remove these deep state operatives, Obama will finally stop thinking he's in charge of America. And from there, hopefully Obama will go away and leave America alone!
Source: Breitbart