There has been so much corruption in Washington related to Hillary and her associates that it is easy to get lost in the myriad of reports of criminal acts. A thoughtful high school civics student must look at his or her textbook on how government is supposed to work and wonder what nation the book is referring to. So twisted have leaders such as Obama, Clinton, and their compatriots made of our federal government.
We return to the continuing story of Hillary's corruption. This time, it's back to the email scandal where she moved classified documents about using an insecure private email server. This is bad enough if it were simply due to recklessness. But knowing Hillary's ways, it is almost guaranteed that she had a more nefarious purpose in flaunting federal laws directing how classified materials are to be handled and shared with others.
Former FBI Director Comey has been snared in Hillary's misdeeds. Senator Chuck Grassley, who server as chairman of the Judiciary Committee, has discovered earlier drafts of the statement Mr. Comey released which got Hillary off the hook. Those earlier drafts, if released, would have subjected Hillary to criminal charges, right in the middle of the presidential election campaign. For some reason, Mr. Comey changed the damning language into a softer version that he shared that saved her from criminal charges. So, the Republicans are now asking why he made the change.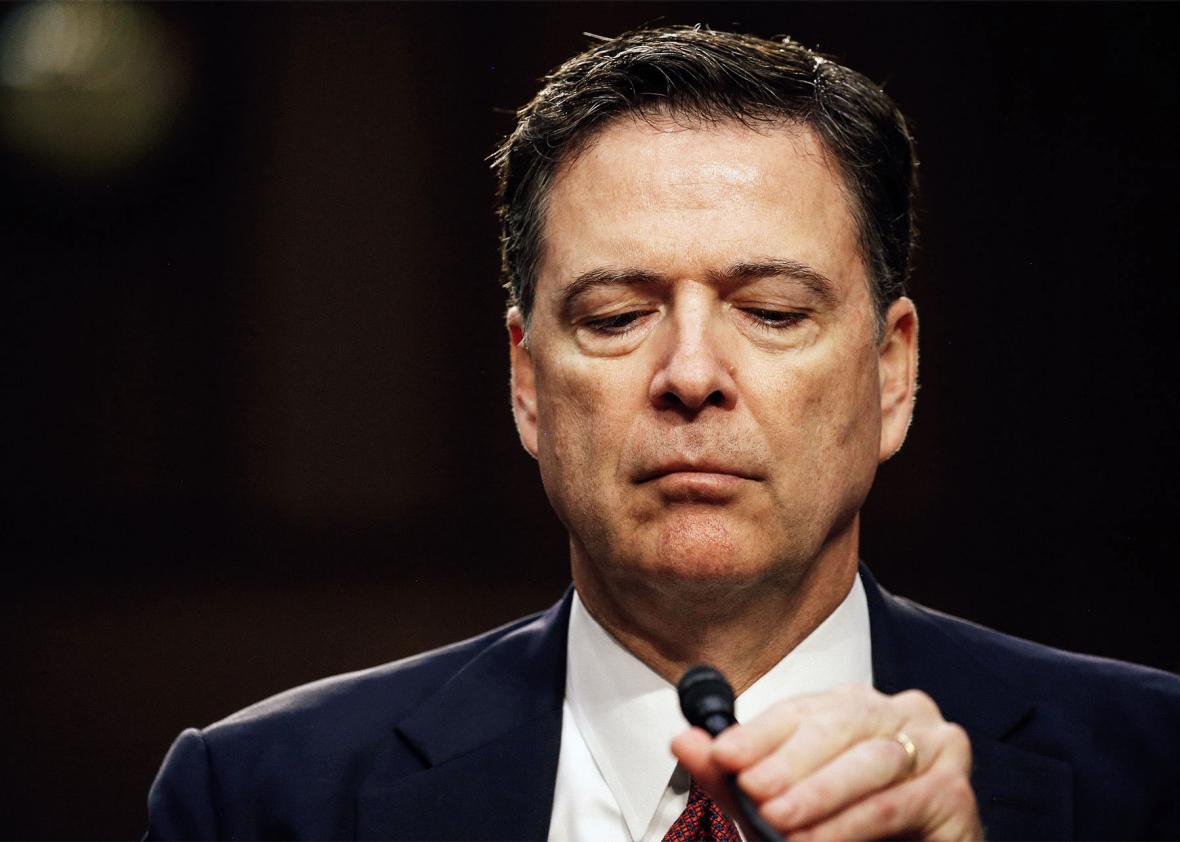 "Early drafts of former FBI Director James Comey's infamous remarks on then-Democratic presidential candidate Hillary Clinton's handling of classified information looked much different than the final version he shared in July of 2016.
"According to Senate Judiciary Committee Chairman Chuck Grassley, Comey originally planned to call the former secretary of state's behavior 'grossly negligent' — a classification that carries with it criminal implications:
"'Although Director Comey's original version of his statement acknowledged that Secretary Clinton had violated the statute prohibiting gross negligence in the handling of classified information, he nonetheless exonerated her in that early, May 2nd draft statement anyway, arguing that this part of the statute should not be enforced.'"
Those of us without law degrees would not notice the difference between "gross negligence," the original language which implies criminal acts, and the language used in the version that was released, "extremely careless," which carries no criminal penalty.
"During his press conference, Comey, whom President Donald Trump fired in May, called Clinton's use of a private email server during her tenure at the U.S. Department of State 'extremely careless.' At the time, he recommended no charges against the two-time presidential contender.
"Although there is 'evidence of potential violations of the statutes regarding the handling of classified information,' Comey explained, 'no reasonable prosecutor would bring such a case.'"
In other words, Comey originally intended to make a statement using language that would mean criminal charges against the Democratic candidate for president. He later changed the wording, and issue a statement that came as close as possible to causing charges to be filed against Hillary, without actually triggering criminal prosecution. What caused him to change is mind?
Trump fired Comey, so there is now a new chief running things at the FBI. Nevertheless, the heat remains on.
"The Senate Judiciary Committee sent a letter to current FBI Director Christopher Wray on Monday evening, demanding the agency investigate who made the changes to Comey's letter and why."
Fortunately, this investigation is not over yet. Even if Hillary breaks a law, legal action should follow. And recklessly handling classified documents is a serious offense as the names of operatives or those working with the government might thereby be revealed, compromising investigations and getting people killed.
While Hillary might be indifferent to such matters, our law enforcement officials must not be. It is the job of Grassley's committee to press the issue until the truth is revealed.
Finding out why Mr. Comey changed his report in a way that kept Hillary off the hook when his original draft report would have hung her out to dry is a great place to start.
Source: Independent Journal Reivew