The largest office in the world that handles the records of 22 million people is part of the United States government. Not surprisingly, the Office of Personnel Management is the largest because our government has grown faster than a Russian gymnast on steroids. It is for this reason that a data breach of over 18 million people's personal information, all who work for the US government, was so egregious.
Since 2016 when this breach took place, the FBI has learned that Chinese hackers had infiltrated the system's network of information through the use of a specific type of malware. The malware would allow the hacker to embed programs into the operating system of the host computers that would then act as a transmitter to the outside world, piping through information that would normally be blocked or hidden.
The FBI has just made an arrest of a man known as GoldSun who was implicated in the massive OPM data breach last year. Yu Pingan, a 36-year-old from Shanghai, China, was entering the US and was detained. He will be charged with conspiring to commit fraud against the United States!
The Daily Caller:
The FBI arrested a Chinese citizen in the U.S. Wednesday who allegedly created malware that is linked to the 2015 hacking of the Office of Personnel Management.
Yu Pingan, a 36-year-old from Shanghai, China, was detained after entering the U.S., according to CNN. He is accused of participation in the cyber breaches of several companies by employing Sakula malware (infected software), the very same kind that many believe was used to complete the massive OPM breach.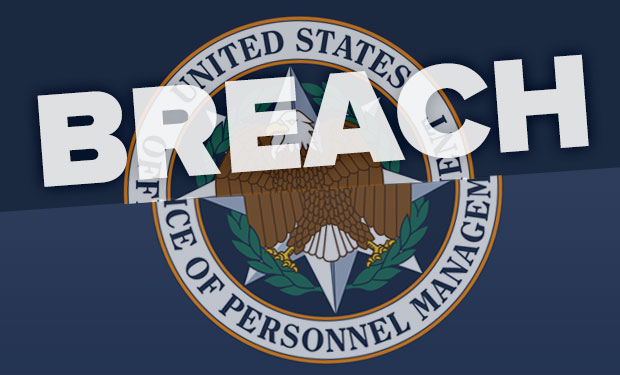 Court documents say Yu and co-conspirators would "establish an infrastructure of domain names, IP addresses, accounts with Internet service providers, and web site to facilitate hacks." By using this infrastructure they would "surreptitiously install or attempt to install files and programs on the computer networks of companies in the United States and elsewhere."
Also known as GoldSun to authorities, Yu is being charged with conspiring to commit fraud against the U.S. The OPM breach is believed to be the largest ever for a federal agency. OPM originally claimed that hackers accessed 4.2 million employee records. Later, the FBI estimated it was actually around 18 million. U.S. officials then disclosed that more than 21 million people likely had their sensitive information exposed from the massive hack, more than five times the original reported amount.
Several months after the breach was discovered, the Chinese government said it arrested a handful of hackers ostensibly connected to the OPM infiltration. If Yu was complicit in that attack could become more clear now that he is being indicted for other incidents.

With all of the Chinese donors that Al Gore, Bill Clinton and Hillary Clinton entertained over the years, it is mighty suspicious that not a single Fake News outlet is making a big deal out of this.
Some company was hired by the DNC to put together an opposition research dossier on Trump and Russia and the media ran with that story for nearly a year without any evidence. Yet, here we have a bona fide scandal and crime where the Chinese are running roughshod over our OPM while the Clintons enjoyed donations from them, and what do we hear from the Fake News media? Crickets. Perhaps, they're Chinese crickets…
Source: The Daily Caller