Mention the Social Security program and the first thought that comes to mind is often bankruptcy, or some other form of default on the obligations that the government has made to our seniors and the disabled. After all, this is not a welfare program that is to be paid from general tax revenue. Social Security is a government insurance plan into which most Americans are required pay a portion of their incomes, typically matched by their employers.
That Social Security has been underfunded has been known for decades. It remains the responsibility of the federal government to insure the integrity of this system so that those who have been compelled to pay into it over their working years will receive the promised streams of income. This situation can be helped, but the problem not entirely solved, by reducing fraud.
For example, we have learned that one Abel Perez chose not to advise the Social Security Administration when his father passed away. For the next 16 years he collected about $270,000 in Social Security benefits. He's now been caught and the penalty he is facing is one year in federal prison. One has to wonder if this penalty is sufficient for the crime. After all, punishments should match the crime and also serve to discourage others from committing it.
"Prosecutors say a San Diego man has been sentenced to a year in federal prison for stealing more than $270,000 in Social Security benefits intended for his father, who died in 1997.
"Abel Jose Perez pleaded guilty to theft charges in May. The 55-year-old was sentenced Monday.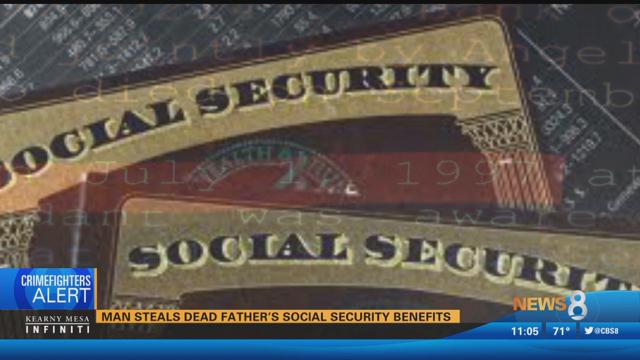 "Prosecutors say Perez failed to notify the Social Security Administration of his father's death and pocketed benefits over 16 years."
Throwing those who defraud the Social Security Administration into prison will not generate funds to eliminate the shortfall in that government retirement and disability program. However, it's important to do, first to punish criminals, and second, to deter others.
And it is especially urgent given the seriousness of the problems Social Security faces. At a time when seniors and those approaching retirement age are rightly concerned over whether the government will default on the obligations it made to them during their working years, the last thing they need to hear is that crooks are getting away with stealing funds from a system that might soon be broke.
The punishment in this case is an issue. But so is deterrence.
Source: US News