Senator Chuck Grassley has had his name in the papers for quite some time. Being the head of the Senate Judiciary Committee, he took a lot of heat from Senate Democrats in refusing to hold a confirmation hearing for former President Obama's SCOTUS pick, Merrick Garland.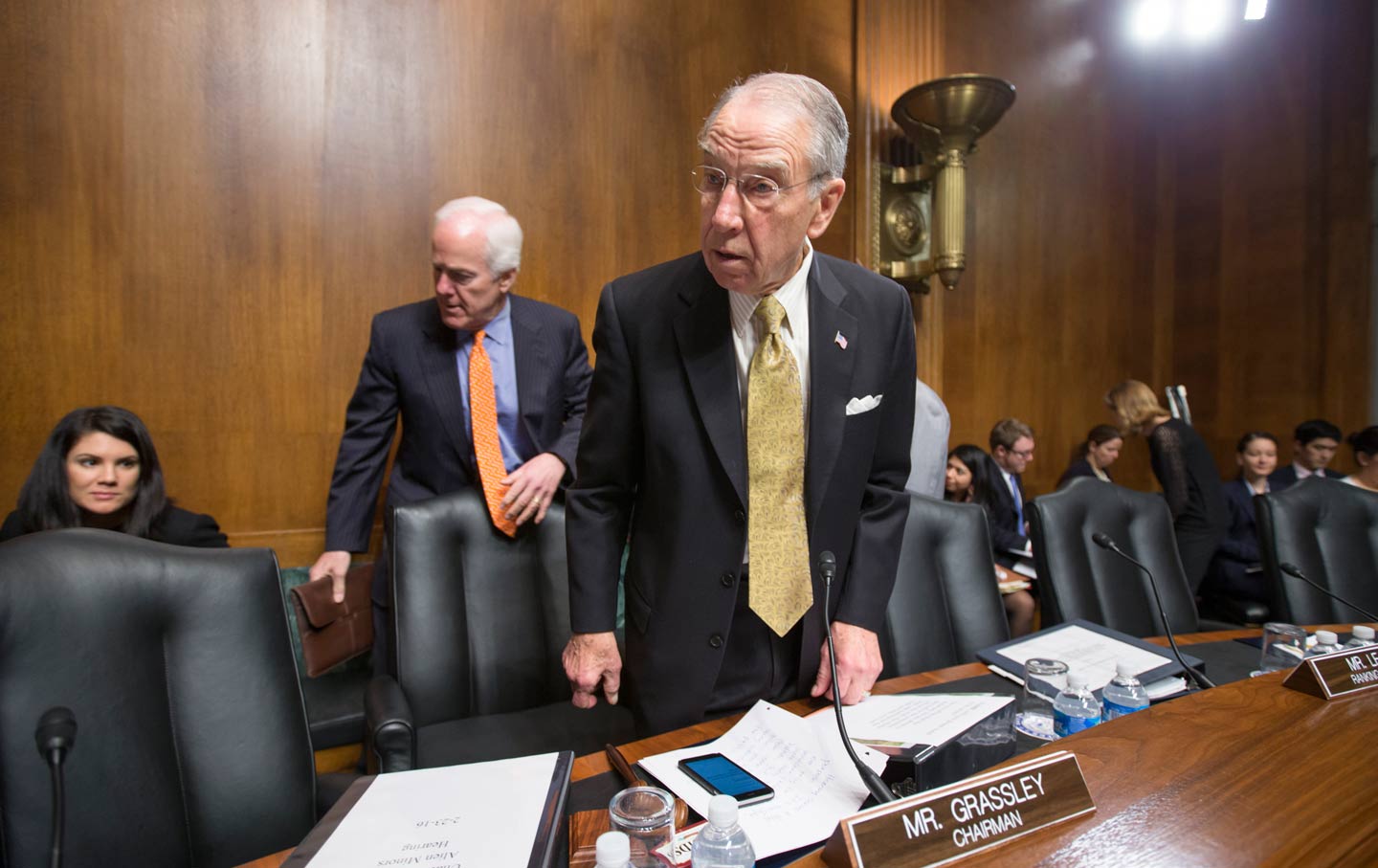 Senator Grassley insisted that any SCOTUS seat that is open during a presidential election year should be open until the people have voted for their president. This definitely paid off big time for the Republicans, as we now have both President Trump and Justice Neil Gorsuch.
But in meeting with constituents, Senator Grassley dropped an absolute shocking announcement about the Supreme Court: he fully expects a resignation from one justice this summer. The question becomes, who is it?
From Muscatine Journal:
During a visit to Muscatine Tuesday morning, U.S. Sen. Chuck Grassley, R-Iowa, the chairman of the Senate Judiciary Committee, said he expects a Supreme Court Justice resignation within the year.
"I would expect a resignation this summer," he said.
An upcoming resignation has been "rumored," he said, but he did not name a justice. The question was posed to him during a question-and-answer session at Kent Corporation headquarters, by Kent employees, National Association of Manufacturers members and elected officials at Kent Corporation headquarters. 
A person would likely be nominated from the same list from which recently appointed Justice Neil Gorsuch was chosen, Grassley said, most of whom he said are well-qualified…
When questioned about the possibility of more resignations, he said it could be possible, but hearings would likely not be held during an election year. When former President Barack Obama nominated Merrick Garland to take the place of the late Justice Antonin Scalia, Grassley and other Republicans opposed holding hearings until the election was over.
"If there's a vacancy in the last year of a presidency, people ought to have a voice," he said.
Wow. This really gets the mind moving, doesn't it? Most of us would assume, and rightly, that Justice Ruth Bader Ginsburg would be the first to resign. Her health is declining, and she has begun to become more political in her verbiage to the public, which is not right.
Of course, Justice Kennedy, born in 1936, and Justice Breyer, born in 1938, could also be on the list, as they are pushing 80.
If Senator Grassley is correct and we do see a SCOTUS resignation, President Trump will once again have another chance to secure a solid, constitution-abiding justice. And America would be able to secure the Constitution for another generation.
Source: Muscatine Journal