Many radical Muslims have been allowed to immigrate to western nations by misrepresenting their intentions to assimilate into those western societies. Imagine the chaos they can cause while they are hidden from the eyes of law enforcement.
They can plot the bombing of innocent tourists on trains and buses, or runners at marathons. They can fly passenger jets into skyscrapers causing the deaths of thousands. They can hijack large trucks to use as a battering ram to mow down pedestrians. The list goes on.
In Ireland, a Muslim immigrant is being investigated for fraud that netted him $112,000 dollars, which he is suspected of sending to Islamic State (ISIS) terrorists to help fund their worldwide jihad!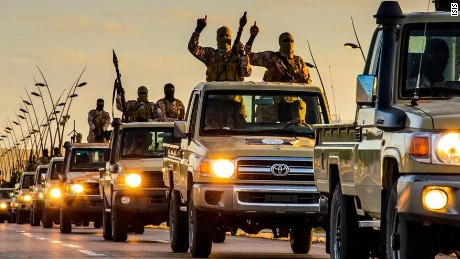 From Jihad Watch:
GARDAI are investigating links between a Dublin-based suspected fraudster and the financing of Islamic State.
The man, who is originally from Libya but is living in Clonee in Dublin, is at the centre of a €100,000 fraud probe.
While Gardaí were investigating the fraud allegations they discovered potential links between him and the funding of the Islamic State group.
There are now concerns that the man is involved in financial crimes here to help fund the terror organisation.
The investigation is Gardaí investigate suspected financier at centre of €100k fraud probe at an early stage, but if convicted the man is likely to be jailed before being deported.
Gardaí have stepped up efforts to crack down on terror networks in the wake of recent attacks in the U.K. and other European countries.
There have been a number of arrests of individuals here in recent weeks as part of probes into links between individuals based in Ireland and Middle Eastern terror groups.
Thankfully, Ireland has been fully aware of the things going on between their refugees and their Middle Eastern ties and allegiances.
But this is a very fair warning to all western countries that permit refugees to enter their country. This is proof that proper vetting must be enforced, and that if a refugee has any ties to the Islamic state, they should not be allowed to enter western countries. Doing so could mean harm to the western world, including loss of life.
Let us hope that this particular ISIS-sympathizer gets all the justice they are due.
Source: Jihad Watch