America has been under assault by an evil, insidious religious system almost from the beginning of Barack Obama's presidency, and the biggest danger comes from the ignorance most Americans have about it.
Few have actually taken the time to educate themselves about the dangers of Islamic Sharia law, a system that calls for female genital mutilation, wife beating, institutionalized slavery, child sexual abuse by adults, and the beheading of those who refuse to convert to Islam. This is not a nice religion and it definitely is not the moral equivalent of Christianity!
When legislators in the state of Montana attempted to pass a bill to prevent the use of foreign law in state courts, including Islamic Sharia Law, Governor Steve Bullock promptly vetoed it saying, "There is absolutely no need for this bill," demonstrating his lack of understanding about Sharia's incompatibility with American laws and culture!
From U.S. News & world Report:
HELENA, Mont. (AP) — Gov. Steve Bullock vetoed a bill that would have banned Shariah and other foreign laws from being used in Montana courts, saying Thursday that the measure would "upend our legal system and debase what we stand for as Montanans and Americans."
Montana was one of the 13 states considering legislation seeking to prevent the use of foreign law in state courts. While the bill's focus was not on Shariah law, some supporters specifically spoke out against the religious law used in some parts of the Islamic world.
Some Republicans sided with Democrats in opposing the measure but could not block it from going to the governor.
"There is absolutely no need for this bill," Bullock wrote in his veto message, adding that the proposal could add to the "nationwide surge in hate crimes."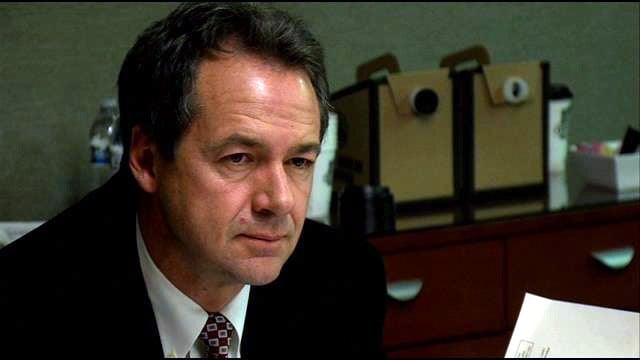 The bill was one of five on which the governor took action Thursday, and the only one to get a veto. Including that measure, the governor has vetoed five bills outright so far this session and signed more than 160 into law — with an additional 50 waiting on his desk for action.
Bullock said he was disturbed that the ban, if he had signed it, could have been seen as an "endorsement for anti-Muslim sentiments and activity."
"I don't see how affirming our Constitution does that. I disagree with him," said Sen. Keith Regier, a Kalispell Republican.
He and other backers argued that the measure aimed merely to declare support for U.S. and Montana law, which some Republican lawmakers say is under assault. They rejected contentions that the bill was anti-Islamic or xenophobic.
The governor saw it differently.
"It cannot be seriously denied that the bill is drawn from 'Shariah law bans' that have been tried in other states," Bullock wrote. "The intent of these bills is to target a particular religion and group of people for disfavored treatment."
Anyone who has taken the time to familiarize themselves with what Sharia Law wants to accomplish instantly realizes that it is a system of religious legalism that penalizes violators with actual physical pain from public whippings and beheadings!
Surely conscience would tell us that these things are incompatible with a modern civilized society, but with the angry mindset of liberals towards conservatives, it is possible today's liberals would wholeheartedly endorse it…at least in the beginning.
They would realize their mistake only too late to save their loved ones from horrific violent death. Hopefully it will never have to come to that.
Source: U.S. News & World Report