Infanticide is a terrible crime, but it's the Leftist methodology to keeping a baby's heartbeat from being heard by the mother who is about to undergo an abortion that allows such monstrous procedures to occur. The same is true for those that are denied an ultrasound. Planned Parenthood is in the business of abortion and it doesn't give an opportunity for the mother to take a day to think about the consequences of their actions.
But what about the murder of a child that you've gotten to know, one that you've seen grow from a crawling baby to a stumbling toddler to a kindergartner? The ability to take the life of a beautiful child that you've been raising since birth is a terrifyingly cruel act that truly personifies evil.
Aramazd Andressian, Sr., took his 5-year-old son to Disneyland during his visitation with him and on the day he was supposed to meet at the agreed-upon rendezvous with the boy's mother, he never showed. She immediately contacted police and the search was on. Andressian was later found in his car, unconscious, and taken to a hospital by a good Samaritan and claimed he did not know what had happened. Released, he traveled to Las Vegas, shaved his beard, dyed his hair and was then rearrested for his bizarre behavior. Finally, he came clean. He had murdered his son!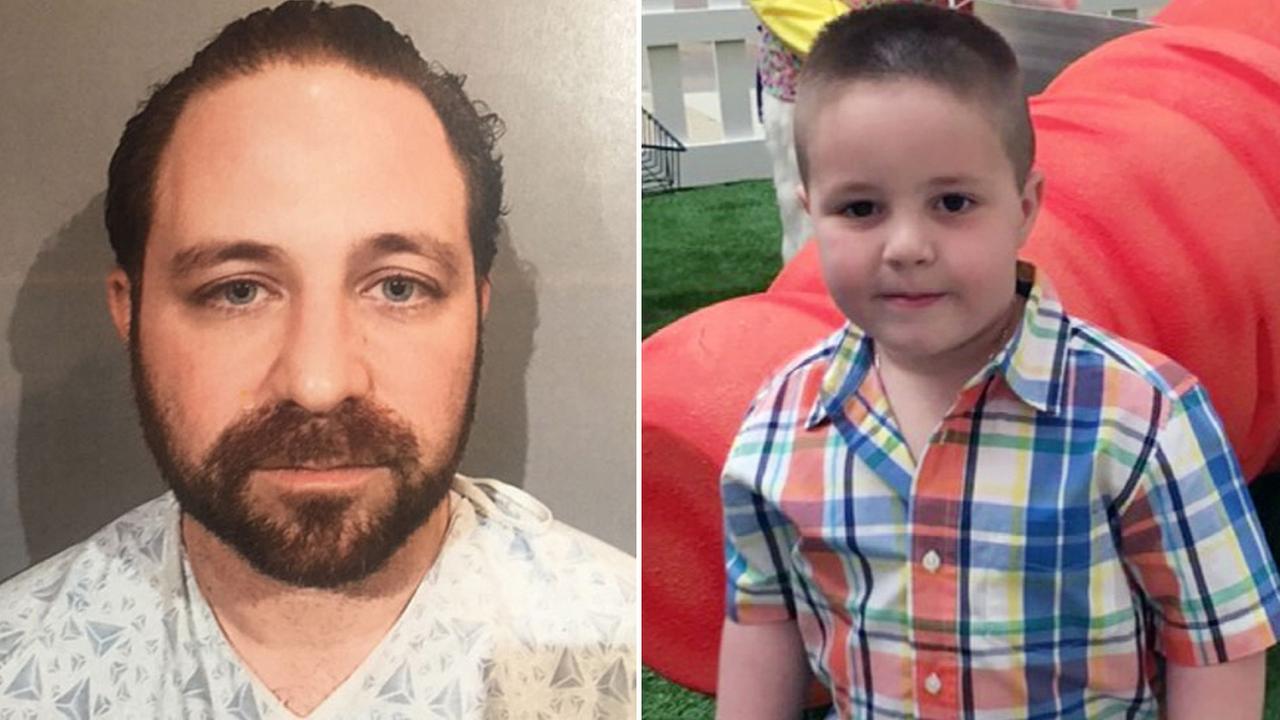 CNN:
A California man pleaded guilty Tuesday to one count of first-degree murder in the death of his 5-year-old son, nearly a month after investigators found the boy's body.
The child disappeared shortly after his father, Aramazd Andressian Sr., took him on a trip to Disneyland in April.
Andressian, 35, of South Pasadena, California, was initially scheduled for a preliminary hearing on Tuesday, but instead changed his not guilty plea to guilty. He remained calm and serious during his court appearance.
Andressian's attorney, Ambrosio Rodriguez, said after the hearing that his client is "beyond words in regretting" his actions. Rodriguez said Andressian Sr. had given police information about where to find his son's remains.
Andressian faces 25 years to life in state prison. He will be formally sentenced on August 23.
Andressian told investigators he had ingested a prescription medication that wasn't his own that morning, deputies said.
"He did not remember what happened to his child or any details that were useful in locating his son," Lt. Joe Mendoza of the Los Angeles County Sheriff's Department told reporters in a May news conference.
Both Andressian and Estevez made public comments over the next two months, pleading for the public to help find their son.
The heartbreaking saga of little Aramazd, Jr., is one that refuses to depart your mind once you read about it. I hugged my 5-year-old son for a long period of time after reading the story until he asked kindly, "Papa, can I go now?"
This reminds us that we must have patience and understanding with our children, to remember what it was like to be in the mindset of a little kid. The important things were always about spending time with the parents, weren't they? It also reminds us to do everything in our power to teach them and guide them. And above all, protect them from harm.
Source: CNN