We spend much time extolling the contributions our armed forces have made in behalf of our country. We do this not because those contributions have been significant, but because they have been exceptional, even to the point of those in uniform giving their lives in defense of this country. They are truly heroes.
Not only have they fought for the freedoms we cherish in America, but other nations are free today because of their sacrifices. Such is the measure of their character and devotion.
Yet we live in a fallen world where perfection remains outside our grasp. Hence, it is with great sadness that we report that Navy Captain Michael Brooks has pleaded guilty to charges in a scandal involving granting special privileges to a government contractor in return for bribes in the form of cash and prostitutes.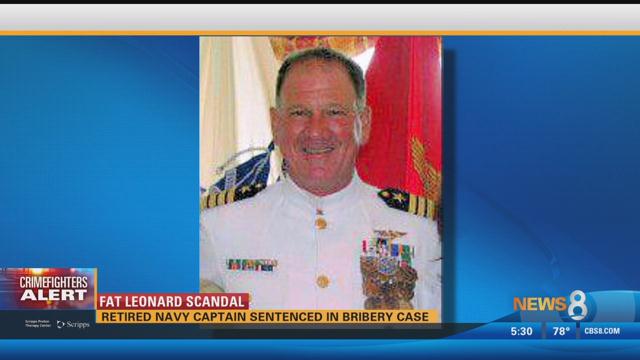 "Retired Navy Captain Michael Brooks was sentenced to more than three years in prison Friday after pleading guilty to conspiracy to commit bribery for accepting cash and prostitutes.
"U.S. District Judge Janis L. Sammartino sentenced Brooks to 41 months in prison and mandated that he pay $31,000 to the Navy and a general $41,000 fine for accepting bribes, in order to give special benefits to defense contractor Leonard Glenn Francis, who ran the firm Glenn Defense Marine Asia."
Digging into the details, we learn that "[a]ccording to the Department of Justice, Brooks, who served from 2006 to 2008 as the U.S. Naval Attaché at the U.S. Embassy in Manila, Philippines, accepted payments for travel, entertainment and hotel rooms, in addition to prostitutes."
And what did GDMA get for these bribes?
"Brooks then used his influence to secure benefits for Francis' company GDMA, which is based out of Singapore. Those benefits included quarterly clearances for ships owned by GDMA. This allowed GDMA ships to travel under U.S. backing, marking the first time that a defense contractor has even been given such a benefit. The significance of this protection is that GDMA vessels were exempt from inspections, duties and taxes."
It would be a relief to say that this is the end of it. Unfortunately, that is not the case.
"Francis himself was arrested in 2013 and subsequently plead guilty to defrauding the Navy of a minimum of $35 million.
"This scandal, termed 'Fat Leonard,' is one of the largest scandal to ever befall the Navy. So far, 21 current and former Navy officials have been charged. At this point, 10 have pleaded guilty. An additional 10 cases are pending."
It is tragic when even one member of our armed forces betrays the trust reposed in him or her. It's so much worse when a couple dozen are in on the crime.
Yet this must not be allowed in any way to detract from the millions who have served with dignity, devotion, loyalty, and honor.
Instead, what we are seeing is a healthy cleansing of a fine institution. And it should be a reminder and warning to others who would consider disgracing the uniform they wear.
Source: Daily Caller