Just as the fury of the antifa crowds begins to the settle down and they are less apt to bust someone's skull open with a baseball bat, or set fire to a storefront, Nancy Pelosi has opted to incite a controversy once again, actually putting the lives and security of Congress members themselves in danger. She has called for the removal of statues, busts and statuary in the Capitol building to be removed if it has Confederacy links.
The US representative from San Francisco is having a very hard time of it lately, considering that she lorded herself over the rest of Congress for far too long as the Speaker of the House, pushing through a wildly unpopular Obamacare, and then chiding Americans that members need to pass the bill to find out what's in it! She was a spectacularly bad leader, losing over many races nationally during her role in the Speaker position, and eventually losing the House.
Now, her horrible ineptitude mirrors her desperation as she attempts to incite even more violence in the Capitol building itself. Speaker of the House Paul Ryan decided to let Pelosi know who was in charge…and it certainly wasn't her or the Democrats. He shut her down with 8 simple words: "These are decisions for those states to make!"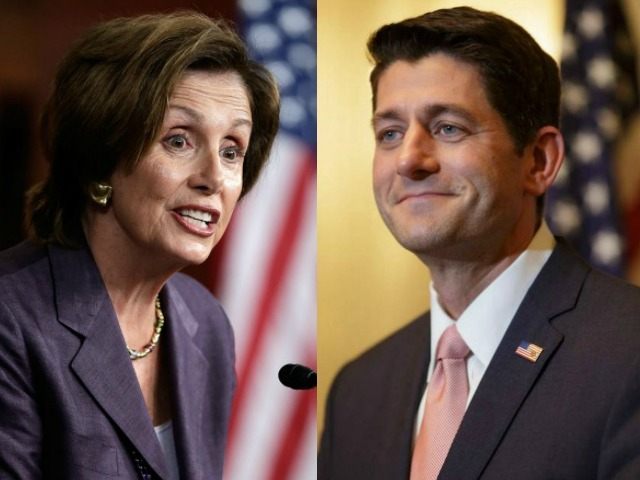 Independent Journal Review:
House Minority Leader Nancy Pelosi called on House Speaker Paul Ryan to remove the "reprehensible" Confederate statues from the Capitol "immediately."
"The halls of Congress are the very heart of our democracy," her statement on Thursday read. "The statutes in the Capitol should embody our highest ideals as Americans, expressing who we are and who we aspire to be as a nation."
The "violent bigotry" of those men honored in Congress should be rid from the Capitol, Pelosi demanded, "if Republicans are serious about rejecting white supremacy."
Pelosi's request comes after fellow Democratic Rep. Bennie Thompson of Mississippi called on lawmakers in both parties "to work with me to ensure the permanent removal of all offensive and despicable Confederate imagery" from the Capitol, Politico reported.
Ryan's office responded to Pelosi's statement. "These are decisions for those states to make," said Doug Andres, spokesman for Ryan.
State legislators can select replacements which must be approved by the governor and the Joint Committee on the Library. Congress does still maintain authority to order the removal of statues through appropriate legislation, but that would currently require Republican support which does not seem likely, given Ryan's position.
In addition to Pelosi and Thompson, Rep. Dessbie Wasserman Schultz (D-FL) tweeted that her state's lawmakers "should call a special session to replace" the statue of Confederate Gen. Edmund Kirby Smith in the Hall.
These public statements represent a wave of similar requests after a white supremacist rally in Charlottesville, Virginia, turned deadly last weekend.
For Pelosi to try and push the Leftist narrative because she and her cohorts lack support is just sad. But for Debbie Wasserman-Schultz to do it is just stupid. I mean, seriously. This woman is *THIS* close to an investigation into her office and the possibility of ethics charges stemming from endorsing Hillary over Bernie to paying a Muslim sympathizer to have access to highly sensitive national security information.
When it comes down to it, the Democrats will continue to push this ridiculous narrative until they can no longer draw blood from the stone. In the meantime, Pelosi will live like a tick embedded on the rear end of America.
Source: Independent Journal Review