There was a point on Fox News Channel the night Donald Trump was elected that Karl Rove and Tucker Carlson nearly came to blows. It was a fascinating thing to watch. In the waning hours of the evening, when the dust had settled and the Liberals were still sobbing in their drenched "I'm With Her" signs, Karl Rove was doing some analysis on the panel. Megyn Kelly was still with them at that point and I believe Brett Baier was there as well.
Karl Rove throws out the opinion about the so-called "Blue Firewall" that was done in by Trump and how Hillary lost that very important strategy. He says that Paul Ryan was the reason Trump won Wisconsin! Tucker Carlson wasn't taking the bait and said that was the most ridiculous thing he had ever heard. Carlson tears into Rove and it gets so heated that Kelly and Baier looked like they were going to sneak out the back of the studio!
But Carlson was absolutely right. He stuck to the opinion that had it not been for Trump, Ryan would be gone, not the opposite. Despite a blistering attack by Rove, who has been wrong more often than right, Carlson prevailed and his show is the most popular on cable news nightly. To bear this out, a new poll reveals that Ryan is even more unpopular and he may just need to throw in the towel!
Western Journalism:
After President Donald Trump's election in November, House Speaker Paul Ryan, R-Wisc, was poised to push long-awaited GOP proposals through the GOP-dominated House. But now, Ryan has seen his popularity wilt, according to new polling.
An NBC News/Survey Monkey poll released Thursday showed that with just 31 percent of respondents having a "favorable" impression of him, Ryan is at virtually the same level as House Minority Leader Nancy Pelosi, D-Calif. Pelosi, a polarizing Democratic figure, received a 30 percent approval rating in the poll.
The two leaders were at similar levels of unpopularity as well. The poll showed 64 percent view Pelosi unfavorably, while 63 percent view Ryan that way.
It is not the first poll to show sinking approval ratings for Republican leaders on Capitol Hill.
A Harvard-Harris poll released last week showed Senate Majority Leader Mitch McConnell, R-Ky., with a 19 percent approval rating. Ryan's favorable rating in that poll was at 33 percent.
Ryan once enjoyed much higher levels of support. A 2013 poll looking at who should be the 2016 GOP presidential nominee in 2016 showed that Ryan enjoyed a 69 percent favorable rating.
To many, Ryan's slide has not come as a surprise. Ryan has faced criticism after he recently called upon Trump not to end the Deferred Action for Childhood Arrivals (DACA) program for the children of illegal immigrants.
"One need not be a political scientist to understand these dismal numbers for Ryan and McConnell. Both have been exposed as massive liars and frauds, both have serially-betrayed their base, both are terrible leaders who are unable to use a historic, once-in-a-generation opportunity to get a single thing done," wrote John Nolte on Breitbart.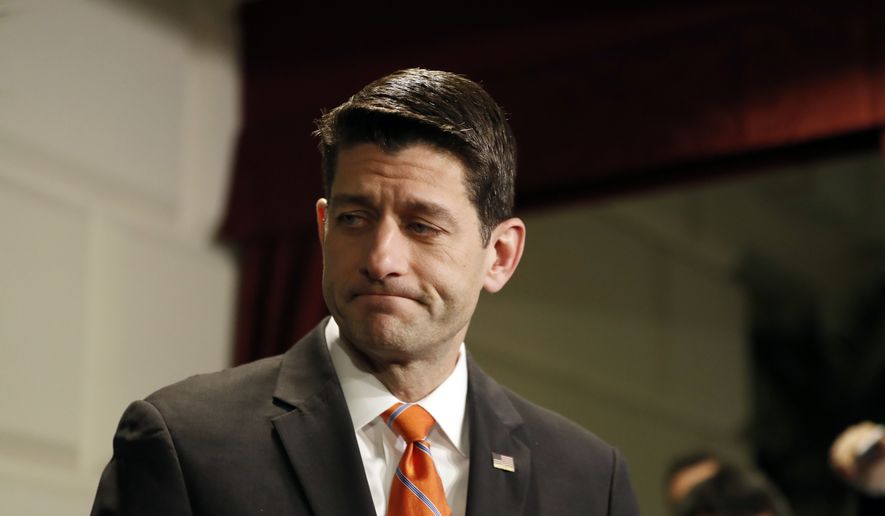 Nolte is exactly right and it has never been clearer that the work done by both the Left and the Right to try to sink this presidency has merely resulted in even more misery for the Establishment.
Ryan may not need mouth-to-mouth right at this moment, but next year, after this DACA debacle ends and tax cuts aren't enacted and the debt ceiling problem hasn't gone away, etc., etc., Ryan may already be to the point where he needs a defibrillator to survive.
Source: Western Journalism