If there's an unpleasant conclusion we must draw from President Trump's first 100 days, it would be that select Republicans are causing him more trouble than the Democrats.
Of course we expect Pelosi, Warren, Waters, and Schumer to rail against the president. They are Democrats and that's their job, although it would be nice if they would attempt to make their points with a bit of civility and with fewer histrionics. But we ask for too much.
However, when Speaker Paul Ryan sticks it to the president who is a fellow Republican by agreeing to fund Planned Parenthood but not the border wall, there is something seriously wrong.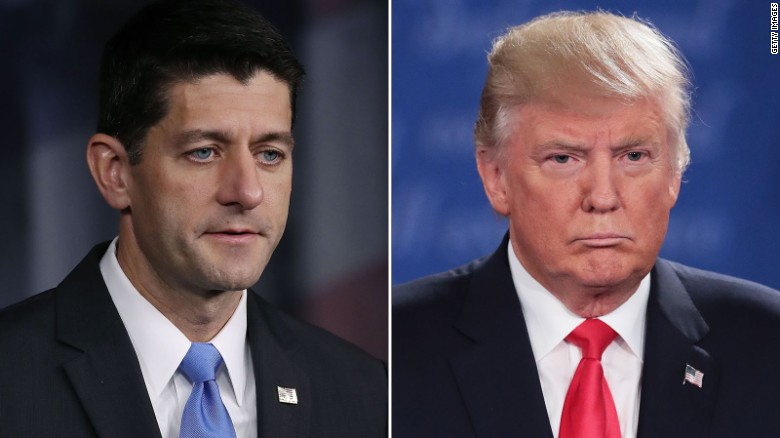 The problem is very obvious: Officeholders such as Paul Ryan, Lindsey Graham, John McCain and several others are not true Republicans – they are RINOs, Republicans in Name Only. Hence it should come as no surprise when they abandon the conservative cause and ally themselves with the left.
Here's a key piece of information: "Trump requested $1.4 billion to fund his border wall, but Republicans have been having trouble getting Democrats to agree."
The Republicans should not have to get the Democrats to agree to anything – they are solidly in the majority in the House. What is Mr. Ryan's problem? Is he incompetent or would he prefer to torpedo President Trump? Probably both, but more of the latter.
That's bad enough. But Ryan plans to continue funding Planned Parenthood. "Then there is the issue of defunding Planned Parenthood. Currently, there is no language included that will prohibit funding for Planned Parenthood, even though Republicans say that they want to defund Planned Parenthood, and Trump himself said he would not fund Planned Parenthood as long as they continued providing abortions."
To repeat: Mr. Ryan is not a conservative. The voters in his district continue to do a disservice to their district and the nation by repeatedly nominating him, election after election. The same problem exists in Arizona with Mr. McCain.
The voters gave the Republicans control of both houses of Congress as well as the presidency. There are a number of those representatives who need to repent and get with the program. If conservative voters start showing the same loyalty to them that they show to their voters, they might find their careers cut short.
Source: Right Wing News