It is quite clear that President Trump, as well as the rest of America, are both fed up with Paul Ryan's lack of leadership, and namely, shenanigans.
As Speaker of the House, Paul Ryan has yet to provide a bill to fully repeal and replace Obamacare, even though he has a Republican-leading House, followed by a Republican-leading Senate, and a Republican president who is ready to sign a bill into law.
We don't exactly know the motivations behind Paul Ryan's apparent procrastination or inability to gather his flock, but we do know exactly how Americans feel about Paul Ryan and the Congress he is leading. The most recent polls have Paul Ryan's favorability at a whopping 22 percent. Because of his poor polling, he is dragging Congress with him into the ground.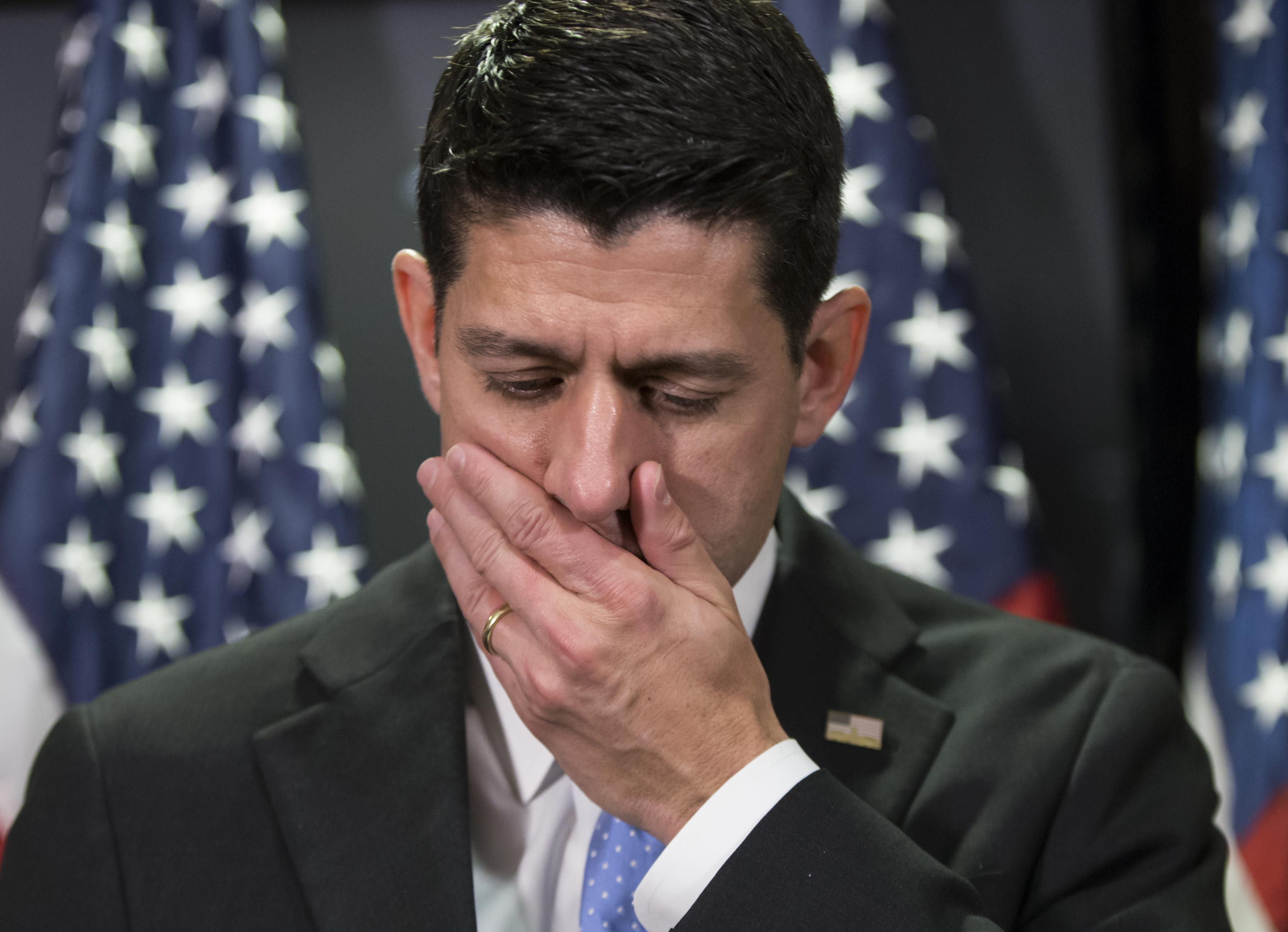 From The Hill:
Americans' views of Speaker Paul Ryan (R-Wis.) and the Republican Congress are in decline, according to a new poll.
The latest Wall Street Journal/NBC News poll published Monday found that 40 percent of voters have a negative view of the Wisconsin Republican, compared with 22 percent who have a positive view.
The 18-point gap represents a major shift since February, when unfavorable opinions of the Speaker outweighed positive ones by just 1 percentage point.
The growing dissatisfaction with Ryan coincides with increasing disapproval of the Republican-controlled Congress.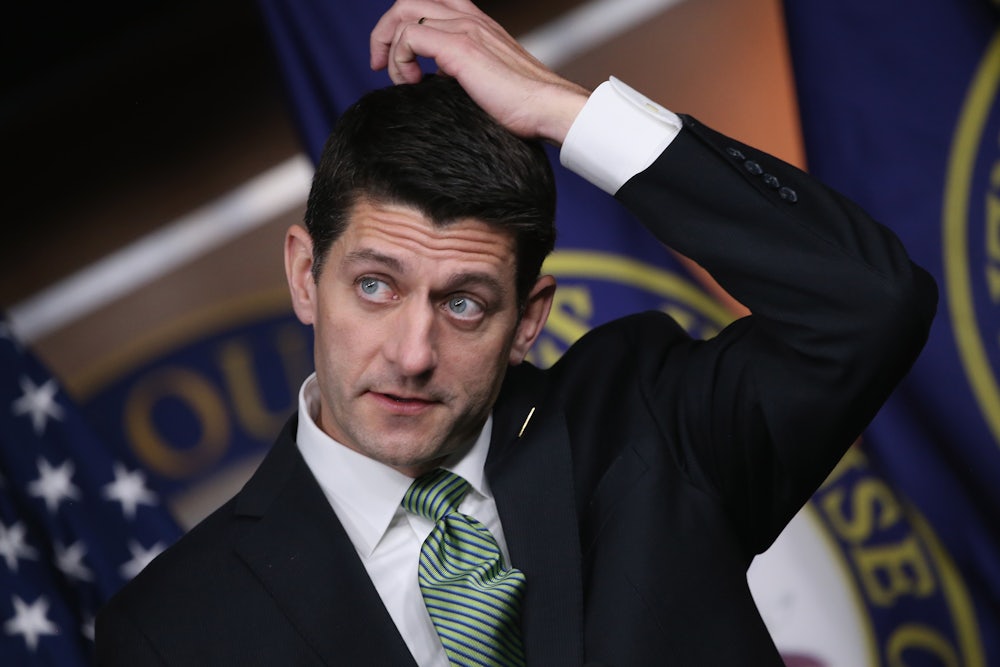 Nearly three-fourths of Americans in the poll disapprove of the performance of Congress. The disapproval rating has spiked 12 points since February.
Only one-fifth of Americans approve of Congress's performance, a 9-point decline since February.
The new poll follows House Republicans' failed attempt to pass legislation to repeal and replace ObamaCare. Lack of support for the bill forced Ryan to pull the legislation before a scheduled vote.
Republicans haven't given up on passing a healthcare bill but are now faced with a pressing deadline to fund the government. If a funding bill isn't passed by the end of Friday, the government will shut down.
Perhaps Speaker Ryan is going to attempt to appear like the hero in preventing the government from being shut down, however, with his past history of failure to pass a bill, my money is going toward that fact that if indeed, we prevent a government shut down, it will be of President Trump's doing, not the speaker's. 
Perhaps also, Paul Ryan should consider resigning, as I'm sure there are more capable Republicans who would be able to pass a repeal of Obamacare, a budget, among other things.
Source: The Hill